Do you have a cat obsessed kiddo who has a birthday coming up?
Same, same. My daughter LOVES cats. She gives more kisses to our cat than anyone else in the house and gets overly excited to meet any and every cat she can.
For her birthday that just passed I knew I had to throw an awesome cat themed birthday party for her, and today I'm here to share all the deets and ideas!
Oh, and please note, I'm using DIY here to mean you don't have a party planner handling things. There's a mix of complete DIY projects and some already designed supplies you can buy too!
Cat Themed Birthday Party Supplies
First up in throwing our PURRFECT cat themed birthday party for kids is… SUPPLIES! Think plates, cups, napkins and other party essentials.
Cat Themed Birthday Party Tableware
This kit is a DFY (done for you) party in a box. It comes with a banner, table cloth, centerpiece, party planning checklist, cake cutter, and plates, napkins & cups for 16 people!
You can also do just a set of plates & napkins like this one. This works perfectly with doing some DIY decor.
Another complete Aloha Sugar party supplies kit but in a unique "caticorn" theme. How fun!
DIY cat tableware ideas:
draw cat faces on cups like these pictured above (eyes, nose, whiskers)
add construction paper ears to plain round paper plates
glue cat printables onto paper straws
Cat Themed Birthday Party Invitations
How cute are these for a cat themed birthday? Love that they come in 36 pack too.
This 25 pack of invitations are just purr-fect for a cat themed kids birthday party too!
Buy a digital file & print yourself
Another great option is to buy a digital file like this one off Etsy and print your own invitations!
DIY invitations
Or you can always save some $$ and create your own in a design program like Canva or PicMonkey!
Cat Themed Birthday Decorations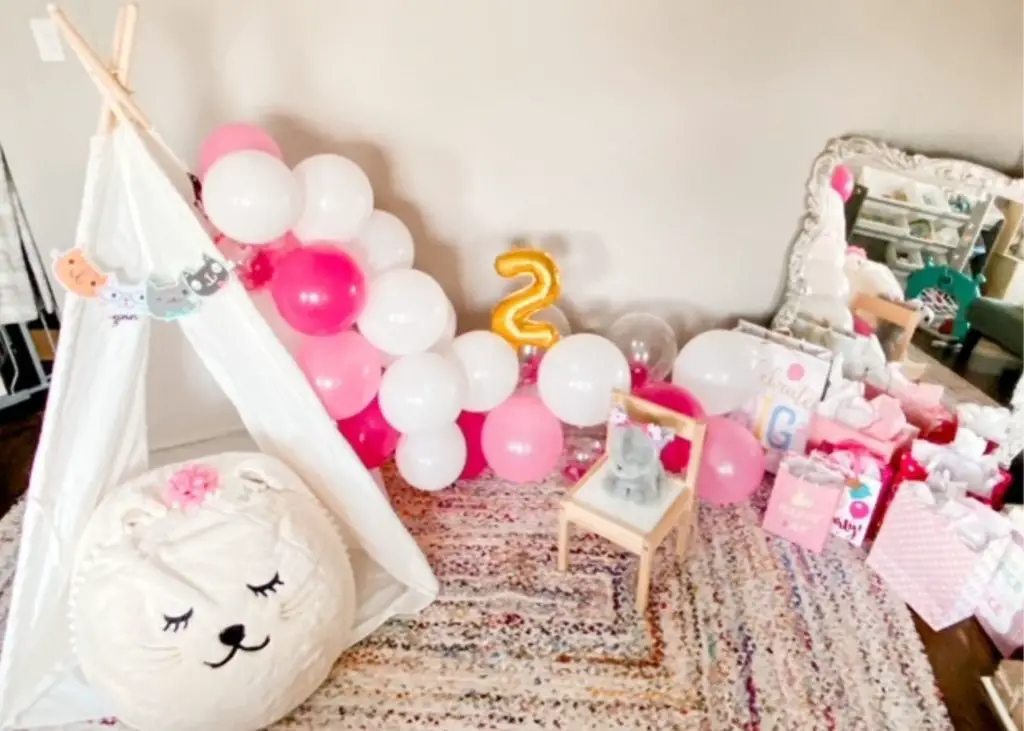 If you are throwing a cat themed birthday party there are plenty of done for you decorations you can buy or you can get creative and make your own (or a mix of both!).
This is an adorable cat themed banner you could hang for a photo backdrop!
The banner we went with to add a little cat flair to the birthday party room!
Balloons are obviously a fun addition to any party! This set is cute but really you can find a balloon set in absolutely any color scheme.
The balloon set I purchased for our cat birthday. You can draw cute cat faces with a sharpie on white balloons too!
Cat Themed Birthday Party Food Ideas
What's a party without delicious food?! Here are some brilliant cat themed birthday party food ideas to get your creative juices flowing.
Cat Themed Birthday Party Activities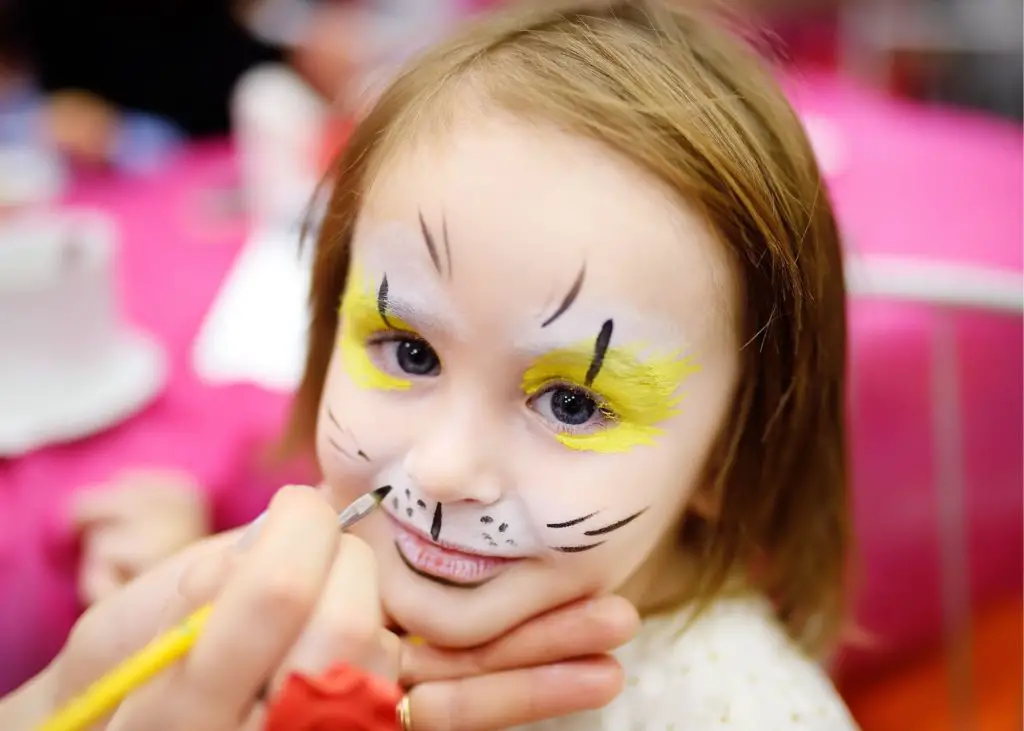 If you are planning a cat birthday party for kids, you might want to consider planning some fun activities to keep them busy and entertained. Here are a few options to choose from:
Cat Themed Birthday Party Favor Ideas
This 134-piece set is perfect for older kiddo's, and you can't beat the value! Inside you'll find necklaces, bracelets, key chains, hair clips, stickers and more.
How fun are these for the kids to wear at the party? This 24 pack comes full of various color options!
These temporary tattoos could make a fun party favor or even a fun party activity!
These cat squishy toys are cute! Great for a party of 12 or less.
This 24 count pack of cat stamps could be a great favor too! You can also mix and match a few if you wanted to do little goodie bags. Think stamps, stickers and treats!
DIY Cat Birthday Cake
This is the cake I made for my daughter. It was a lot easier than it looks so if you are up for the challenge I highly recommend trying out a DIY option. It's just a little time-consuming – especially if you are new to baking cakes. This was only the fourth cake I've ever made! I imagine as I make more they won't take quite as long.
This cake was made using:
Recap
You can go as extravagant (and $$$) as you like, but there are plenty of ways to throw an affordable DIY cat themed birthday party too! I hope you enjoyed these ideas!
Xo,
Kinzy
You might also like:
Space Birthday Party Ideas that are Out of this World!
The Best Outdoor Toys for Toddlers