Perhaps your grandma's birthday is coming up? Or is it your grandpa's? Or maybe it's Christmas and you are looking for gift inspiration for both of them?
Well you've come to the right place!
I've got you covered with this ultimate list of easy and fun DIY gifts for grandparents!
There really is nothing better than beautiful and thoughtful homemade gifts for grandparents.
Let's get to it.
Christmas DIY Gifts for Grandparents
Easy Beach Christmas Ornaments
Live by the beach? Or perhaps you are taking a beach vacation? Coastal Wandering has a great tutorial on how to make these beautiful beachy Christmas ornaments.
Christmas Tree Handprint Apron
There's nothing cuter than sweet little hands. This hand print craft by Dogwoods & Dandelions will bring smiles to your grandparents faces every year at Christmastime.
Chocolate Turtles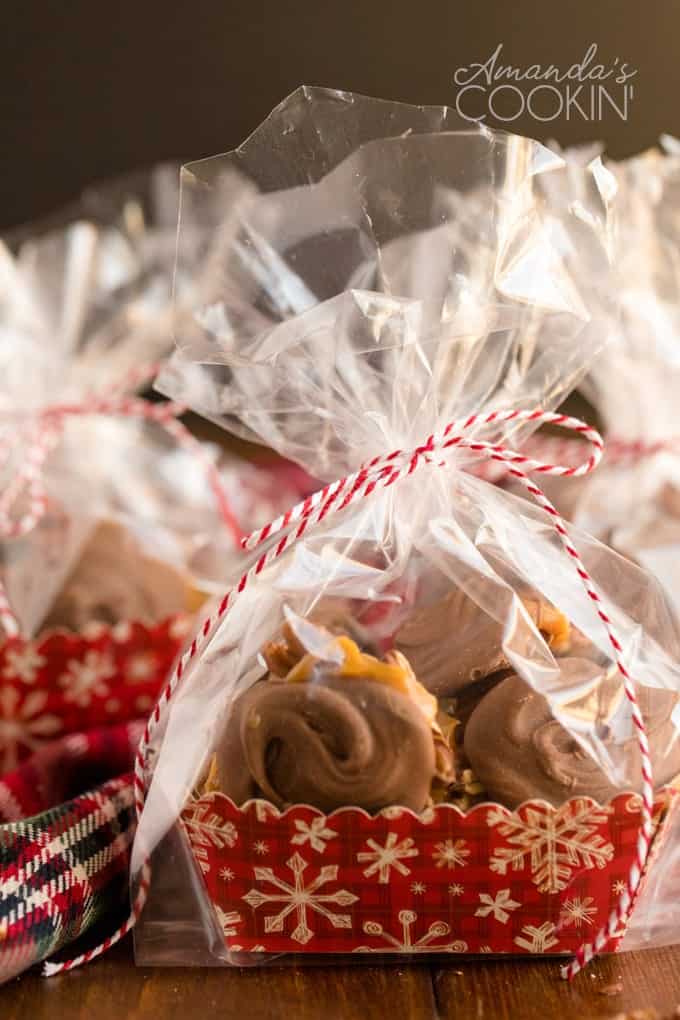 This deliciously sweet, no-bake treat by Amanda's Cookin' would make a delightful gift for grandparents with a sweet tooth. Only four ingredients are required to make these yummy turtles!
Rudolph Hot Cocoa Gift
A perfect choice for a DIY gift the kids can make themselves! These adorable rudolph hot cocoa gifts by Ottawa Mommy Club can be made in bulk and given to neighbors, grandparents, friends, teachers & more.
Mistletoes Prints
I LOVE handprint and footprint crafts. They make such sweet personalized gifts that grandparents are sure to adore!
Snowglobe Shadow Box
Create a beautiful snow globe shadow box to display your favorite picture. This easy craft by Craft Rocker is so festive and fun!
Snowglobe Mason Jars
These adorable mason jars by Home Made Lovely can be filled with all kinds of special treats!
Christmas Party in a Box
This gift idea by Sunshine and Rainy Days is just perfect if you have a set of grandparents you won't be seeing in person for the holidays this year. Send them a Christmas Party in a box for all the festive feels. There are a ton of ideas to get you started – but you can totally get creative here! Add in any traditions unique to your family like homemade Christmas ornaments or Christmas treats.
Awesome Homemade Gifts for Grandparents
Grandkids Make Life Grand Sign
This adorable sign by Where the Smiles Have Been is sure to be a hit! It's perfect for letting proud grandparents display their favorite pictures of their grandkids.
Etched Glass Lanterns
This detailed tutorial by Hip Homeschool Moms teaches you how to make these stunning etched glass jars.
A Personalized Family Tree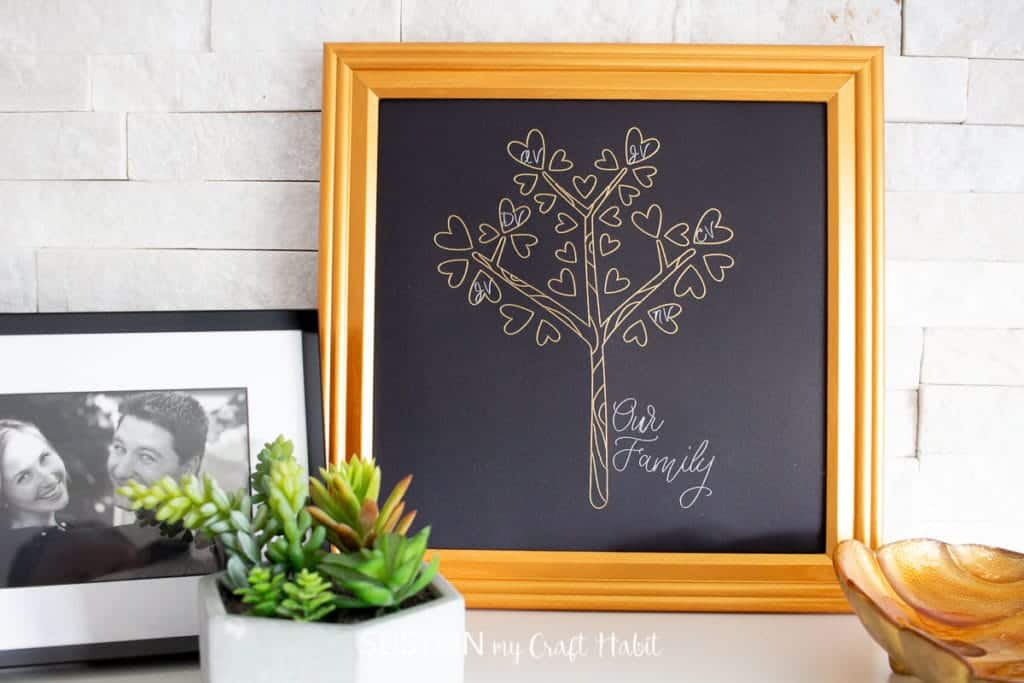 A brilliant cricut craft by Sustain My Craft Habit. How gorgeous is this?! Detailed step-by-step instructions included in this tutorial.
The Best Last Minute DIY Gifts for Grandparents
Glowing Photo Luminaries
These adorable photo luminaries are pretty easy to put together. Freebie Finding Mom has a great tutorial on how you can make your own. Check it out!
Easy Pizza Seasoning
Quick yet super thoughtful, this pizza seasoning by Amy D Gorin is perfect for pizza loving grandparents!
Cranberry Oatmeal Cookies in a Jar
This simple and sweet homemade gift idea by Vegan Huggs is a perfect tasty treat. It's an eco-friendly gift that uses simple ingredients.
Delicious Cajun Seasoning
Homemade seasonings like this cajun spice by Tasty Galaxy are perfect DIY gifts for grandparents who like to cook.
DIY Gifts for Grandma
Chunky Knit Blanket
A beautiful, soft knit blanket would be such a charming gift for Grandma! Check out this post by The Wallet Moth for a step-by-step guide on creating your chunky knit blanket.
DIY Cowl Scarf
This easy DIY gift by Happiest Camper is perfect for beginner sewers! Grandma is sure to love it and it will keep her extra warm in the fall and winter.
DIY Rose Petal Bath Bombs
Does grandma enjoy a relaxing bath every now and again? Try your hand at this lovely DIY gift by Ottawa Mommy Club.
Gingerbread Sugar Scrub
Gingerbread sugar scrub in 10 minutes?! Yes please. This DIY gift by the Beauty Crafter is the perfect holiday gift for Grandma!
DIY Peppermint Soap with Shea Butter
A DIY scented soap that doesn't need to cure? Yes please. This step-by-step tutorial by Confessions of an Over-Worked Mom will show you exactly how to whip some up.
DIY Gifts for Grandpa
Personalized Pillow for Grandpa
This DIY gift by Sustain My Craft Habit is perfect for those of you itching to use your cricut machine! Step-by-step tutorial on how to make this cute hand print pillow for the grandparent in your life!
DIY Beard Oil
Does Grandpa have a beard? Try your hand at making this natural DIY beard oil by Beauty Crafter. It's perfect for keeping Grandpa's beard from itching and flaking.
Recap of These Homemade Gifts for Grandparents
There are so many fabulous gifts you can make yourself to spoil the grandparents in your life! Whether you want to involve your kids or get crafty on your own, there is something on this list for everyone!
Pin Me & Share the Love
Happy gifting!
Xo,
Kinzy
You might also like:
Free Holiday Planner Printables
24 Boredom-Busting Indoor Activities for Toddlers
The Ultimate Productive Mama Printable Bundle