My daughter recently turned one year old. I'm not sure how that happened, given I feel like I had her yesterday. But here I am, now a toddler mom!
It's an emotional birthday, isn't it? The first one. It's just wild how they grow so darn fast.
Anyways, in the months leading up to her birthday I spent hours (way too many hours!) going down the Pinterest rabbit hole of researching worthy first birthday party theme ideas.
I wanted something somewhat unique and special for my girl. It had to be cute and charming, just like she is, but easy enough that I could pull it off while doing everything myself.
Let me tell you, there are so many amazing first birthday party theme ideas out there, mamas! So many!
I decided to share my research with you in the hopes to make your decision-making process easier…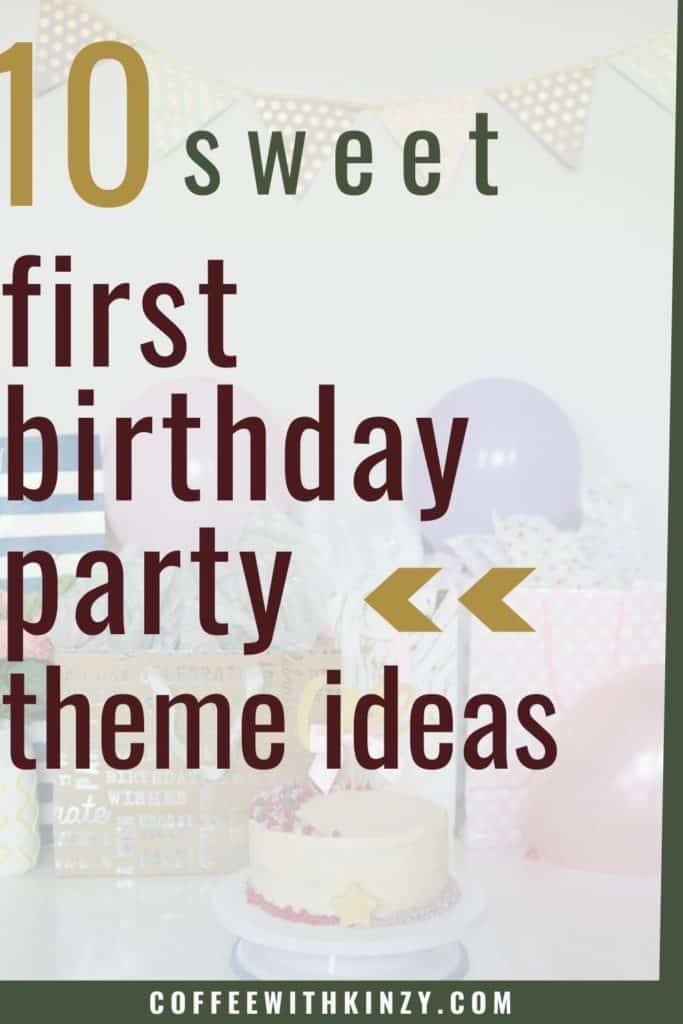 Here are my top 10 recommendations for awesome first birthday party theme ideas:
Space Themed Birthday
Obviously I'll start with the theme we chose 😉
We settled on a space themed birthday! My daughter's name is Stella, meaning star, and so we decided to run with a play on her name.
"Twinkle, twinkle little star, one year old is what you are" was the inspiration for the party.
We had star and moon balloons, a galaxy cake, a moon smash cake, star banners & more. I would have had more space shaped food too – but in the end we couldn't host our party thanks to this global pandemic (c o v i d – 1 9).
It was still awesome to decorate and celebrate, and I would totally recommend choosing a space theme as an easy & cute first birthday party idea!
Click here to read my complete guide to throwing an out of this world space birthday bash!
First Fiesta
Taco 'bout a party or what?! Head over to Occasions by Shakira to check out how to throw a Fiesta for a first birthday! I love how colorful this idea is too.
Baby Shark
Since every toddler ever seems naturally obsessed with the baby shark song, this theme is perfect for a first birthday! Check out this post over at Olive Rae On the Go to find out how to put together the perfect baby shark birthday party!
Mr. Onederful
I'm all about the punny birthday party themes! Click here to get more Mr. Onederful party inspiration from PHraseDllc! She goes through all the steps from picking a venue to throwing the party.
Wild One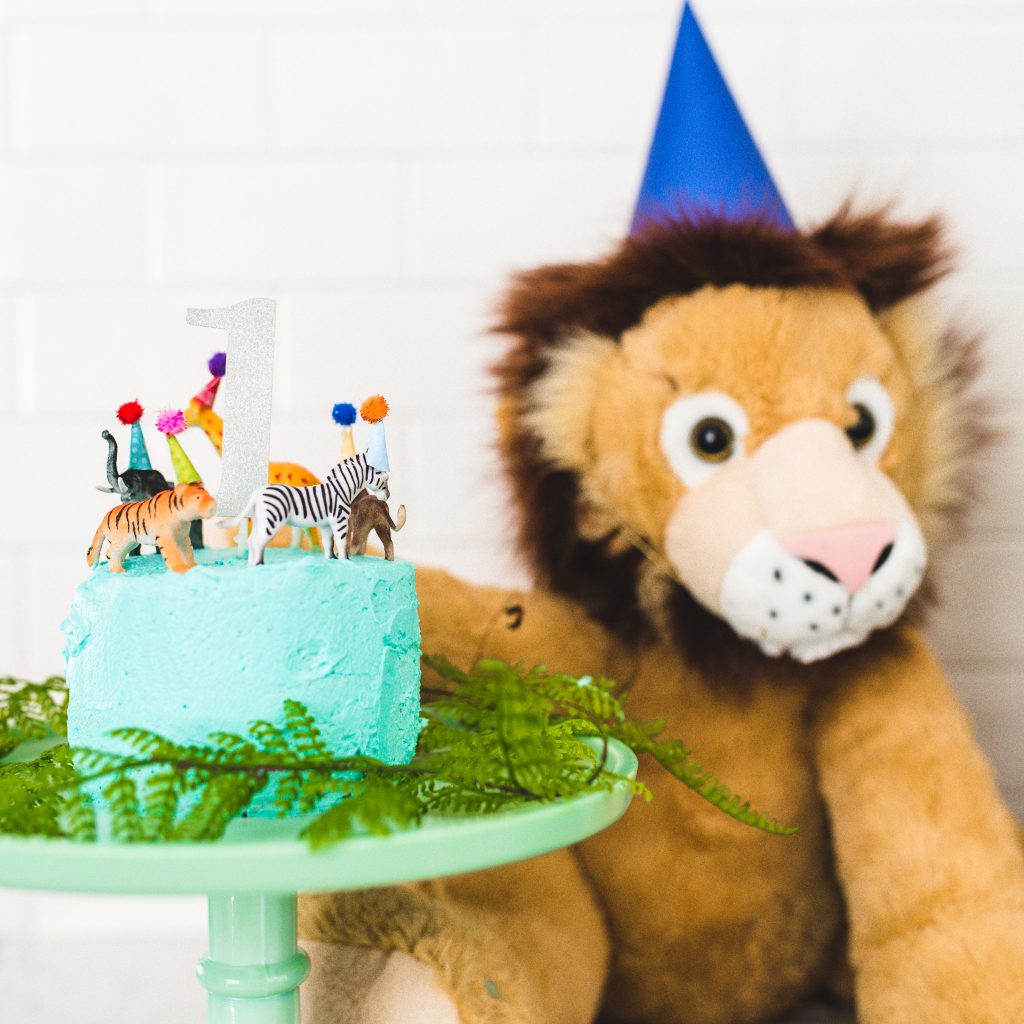 Honestly, I would have chosen this theme but my daughter's best little baby buddy had her birthday one month before, and they went with this theme! Like I said, I love a good pun and who doesn't love a wild birthday party?! Jessica etcetera gives great tips on throwing a wild one, party animal bash!
Dino Theme
Have a little who is super into dinosaurs? Visit Laughing Boy Mom to find out how to throw a dino themed birthday bash! She dives into the 10 top things to consider when planning a birthday party too.
Sweet Swan Birthday
Isn't this the sweetest, girly theme? Check out this article over at Twinsietips to find out how throw a beautiful swan birthday. Her twins look so adorable in their little tutus!
Soccer Baby
Are you looking for a fun, sports themed birthday? Check out this soccer party by Lorena & Lennox. Her soccer cupcakes are just the cutest!
Some Bunny Is One
This theme is ADORABLE, mamas. It was in my top 3 as I have a little Easter Baby on my hands. Get inspired over at Pretty Please Design – her resources are all stunning!
Winter one-derland
Okay, okay, this is the last punny theme. But how cute would a Winter Wonderland theme be fore a winter first birthday party? You can find some awesome inspiration at Kara's Party Ideas.
Happy party planning mamas! What theme is your favorite? What's missing from my list? Let's share ideas below.
Xo,
Kinzy
PS. Looking for more toddler resources? Check out these 24 Boredom-Busting, Screen-Free activities for toddlers.