This post may contain affiliate links. This means by purchasing through one of these links I may make a small commission at no extra cost to you. Please see my disclaimer for more details.
Are you wondering what you should buy for a stay at home mom in your life?
Are you looking for something useful and thoughtful? A gift that she is sure to adore?
You've come to the right place. This is my top list of spectacular gifts for stay at home moms.
I've been a stay at home mom for a couple of years now and I'm here to dish on all of my favorite gifts and some wish-list items too!
You'll find something for every stay at home mom – the fitness loving moms, moms who love to cook, self-care gifts for moms, hand-made gifts for sentimental moms & so much more.
Let's get to it, shall we?
Coffee gifts for the stay at home mom.
We mamas notoriously live on little sleep when we have small babes. Coffee and tea can be our saving graces.
If the stay at home mom you are buying for is a coffee drinker, perhaps one of these gifts would make an excellent choice!
Koa Coffee Gift Pack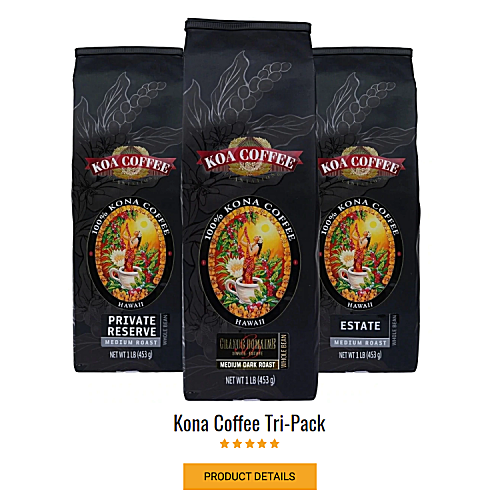 There's nothing quite like gourmet coffee if you are an avid coffee drinker. Koa has amazing options for every taste!
Espresso Machine
These are perfect for a quick afternoon pick me up! Plus, you can make café quality drinks at home and save some major $$!
I got this De-Longhi one in November, 2017 and it is still going strong! (I use it almost every single day).
A Yeti Tumbler
Keep mom's coffee HOT or ICED with a yeti tumbler. These things are magic.
A Coffee Subscription
Never let her run out of coffee again! Yummy cold brew delivered to your door step? Yes please!
I don't have this one personally, but it is on my wish list (hint-hint if you are reading this hubby!)
Coffee Mug Gift
Get her an adorable mug like this one.
You can fill it with Starbucks instant coffee packets, hot chocolate packets (psst Ghirardelli are the best!) or a gift card to her favorite coffee shop, wrap it in clear paper and voilà – you have yourself an adorable gift!
Fitness gifts for a stay at home mom.
Comfortable & cute workout clothes
I love Adidas workout clothes for great quality at a reasonable price point! These are a few favorites!
Quality Yoga Mat
Perfect for yoga, stretching or any home based workout! I can't live without mine.
Self-care gifts for stay at home moms (to pamper her!)
Essential Oils
Essential oils are a perfect gift. They are a great non-toxic alternative for candle lovers. There are oils for relaxation, focus, mood-boosters, sleep & so much more! Pair these with a diffuser and you have an amazing gift!
I'm a fan of Young Living essential oils but there are plenty of options out there. I would suggest getting high quality oils from a reputable company. Far too often the cheap ones are watered down and not the real deal. Also, the Young Living starter kits are exceptionally valuable and come with a diffuser too. I got mine 7 months ago and still have plenty of oils left!
Essential Oil Diffuser
This diffuser is stunning and you can change the light color to switch it up. There are diffusers for every design aesthetic too. As I mentioned above, pair a diffuser with some oils for a thoughtful gift for the stay at home mom in your life. Even if she already has one – it's nice to have a spare for a bedroom or even a bathroom!
A Happiness Journal
This journal is perfect for mamas! It's easy to use and you can come and go freely, journaling whenever you have time during busy mom life.
A Kindle &/or a Kindle Unlimited Subscription
If the mom in your life loves to read & has a Kindle… consider getting a 2, 6, or 12 month subscription for her to kindle unlimited! There are so many amazing books to choose from.

PS – if she's a reader but doesn't have a Kindle… they make excellent gifts too! Grab one here. I've seriously had mine for 8 years and it's still going strong.
A Bullet Journal & some supplies
If she's creative & loves to journal, get her a fancy new bullet journal and some fun artistic supplies. Things like stencils, sticker books, washi tape & watercolor pens are great! You can put together an awesome little gift set.
A cozy sweater
With 8 colors and styles to choose from this sweater makes a perfect gift! Perfect for lounging, running errands and embracing that mom life.
Comfy Slippers
There's a reason Minnetonka slippers have such great reviews! Comfy, warm & oh so cozy. These stylish slippers are a must-have if you live in a colder climate. They have tons of color choices too.
PS – fill them with chocolate or treats for an extra special gift!
Gifts for the stay at home mom who loves to cook!
A High-Powered Blender
Seriously amazing!
Ok this one is on the expensive side of this list, but this blender is amazing! You can make frozen treats, drinks, grind nuts, make nut butters, hot soups and so much more. I've had mine for years and it's the best… and it's much more affordable price than a Vitamix.
Find even more amazing blenders on this list!
Master Your Meal Plan
This e-book is a perfect gift for moms because it provides them with the gift of time! Learn how to meal plan for the week quickly & easily… and gain some valuable free time in the process.
Charcuterie platter / Cheese Board
If she loves to entertain a fabulous cheese board and knife set makes a great gift!
Pair it with a bottle of her favorite wine for bonus points! 😉
Macrame hanging planter shelf
A perfect decorative gift for the mom who loves plants! You can hang herbs or even decorations on these beautiful floating shelves.
Experience & Hand-made Gifts for Stay At Home Moms
Family photography session
Massage at a local spa
Spa day package
Gift card to her favorite restaurant
Home-made coupon book (think a coupon she can exchange for free babysitting, etc)
Bonus Gift Idea for the Wine Loving Mom!
Have you heard of WINC? Order her a box of four bottles of delectable wine! Check it out here.
Happy gifting!
Whether it's Christmas gift ideas, birthday gifts or simply a just because gift you are searching for, there are countless great gifts for stay at home moms that will make her smile.
Pin me for future reference!