Why hello there mama!
The holiday season is back upon us… and, while it's a joyful time of year it can also be quite stressful.
I'm here today to dish on 10 top holiday stress tips to prevent you from getting burnt out this year.
What causes holiday stress?
Holiday stress can be caused by lack of personal space, financial issues, over commitments, travel stress and cultural differences, just to name a few. It's a busy time of year and it can often result in feelings of overwhelm.
10 Top Notch Holiday Stress Tips & How To Avoid Holiday Burnout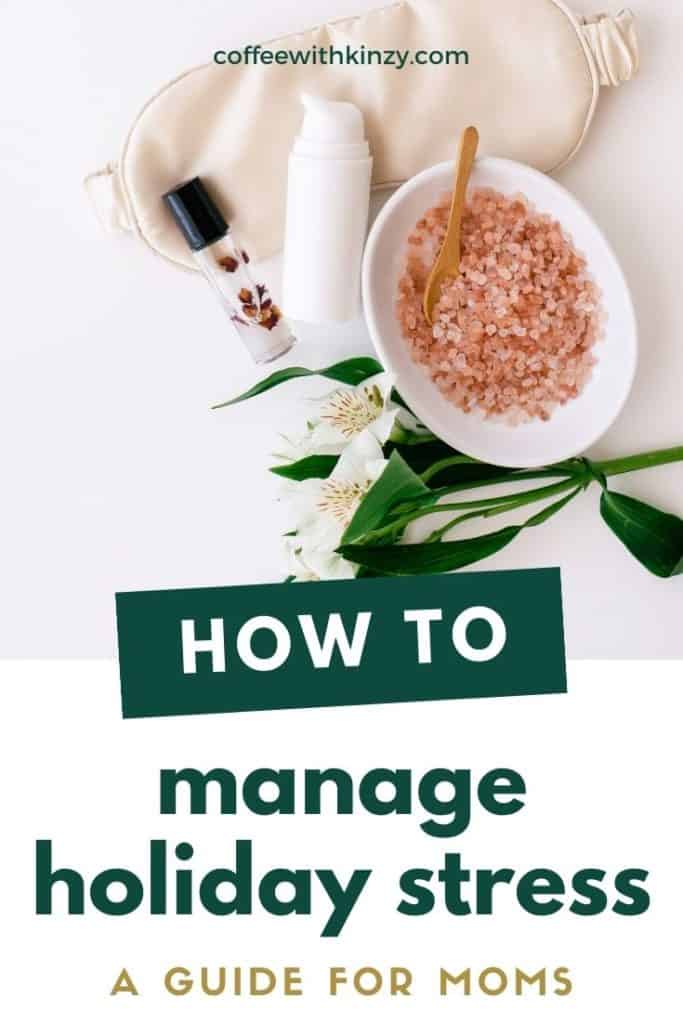 Start saying NO – don't over commit yourself.
This starts with knowing your limits. If you are an introvert like me – make sure you have scheduled downtime to rest and recharge!
It's about the memories, not the THINGS.
Don't let social media and toy stores pressure you into thinking you can only have a fun holiday season if you can afford ALL the gifts.
It's simply not true.
It's the fun activities and memories made that will be cherished for years to come!
Do you remember what you got for Christmas when you were 5? I don't. But I do remember going on twinkle tours, opening one gift on Christmas Eve and watching Christmas movies together.
Schedule in relaxation time.
Get in that self care! It doesn't have to be long, fancy or expensive. For me, a hot cup of tea and a few pages of a book do wonders.
Take a moment and jot down 10 things that make you feel relaxed and refreshed. Then, schedule one a day into your calendar to make sure you are looking after yourself too.
Remember, if you don't make self-care a priority, it will often be left behind. Go ahead and schedule it in!
PS – self-care totally includes healthy habits like working out and staying hydrated! Don't forget to keep these up during the busy holiday season.
Related: Self Care Ideas You Can Do At Home
Be clear on your budget
Decide on a holiday budget and stick to it! Consider gifts, food, decor, parties, postage & clothes. Try to come to an agreement with your partner and set clear boundaries. Keep a budget tracker you both have access to and review it together often.
If you haven't already, be sure to grab my free holiday planner printables bundle to stay extra organized this holiday season!
Shop early & shop sales (intentionally!)
Shopping early helps relieve stress because A – you aren't scrambling at the last minute to cover everyone and B – you can spread out your shopping over multiple pay checks.
Shopping sales is great for saving $$ – but you need to have a plan! Otherwise, you can get caught up in buying things you don't actually need just because they are on sale (guilty). This can actually send you over budget in the long run because you over did it.
Give back
If you are in a position to do so, I encourage you to give back to others. It doesn't have to be financially, you can also give your time. Giving is what the holidays are really all about. Not only will you be helping someone else, it will make you feel great too!
Click here for 33 ways you can give back this holiday season (Best Life).
Use a planner
Stop trying to remember everything in your busy brain. It can start to feel like you have 145 browser tabs open in there. Your brain wasn't designed for that! Use a planner (you can get my free printable planner here, or check out my top choices for 2021 here). Write in your obligations, events and to-do's.
I like to open my planner as part of my morning routine and set 3 top intentions for the day. It works great because you can see your previously scheduled obligations and then consider the time you have left to schedule in things that are truly important. Any extra tasks completed are bonus! This, my friends, is a huge productivity hack.
Brain dump
Embrace brain dumping and clearing out mental clutter. It feels simply amazing! I have an entire post that will walk you through this simple yet powerful technique.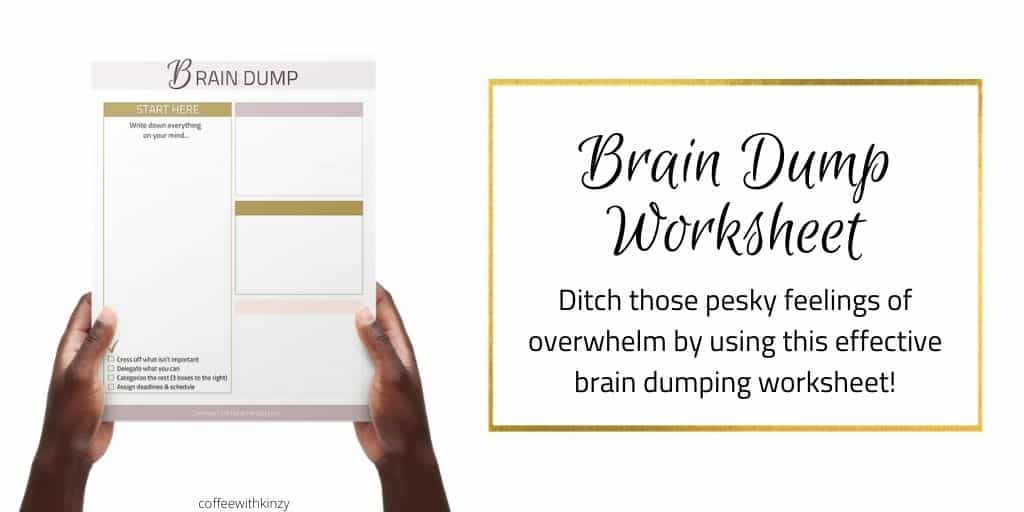 Read: How to brain dump and stop feeling so utterly overwhelmed.
Meal plan & menu plan
Don't add kitchen stress to the pile! Now is the time to plan out your meals so you aren't scrambling and arguing over what to eat. It takes just a few minutes and saves you hours of time.
Meal planning will save you time, money & your sanity. If you do it right, you'll only need 1 trip to the grocery store and you won't waste any more time staring hopelessly into your pantry wondering what the heck you can make out of canned corn and beans.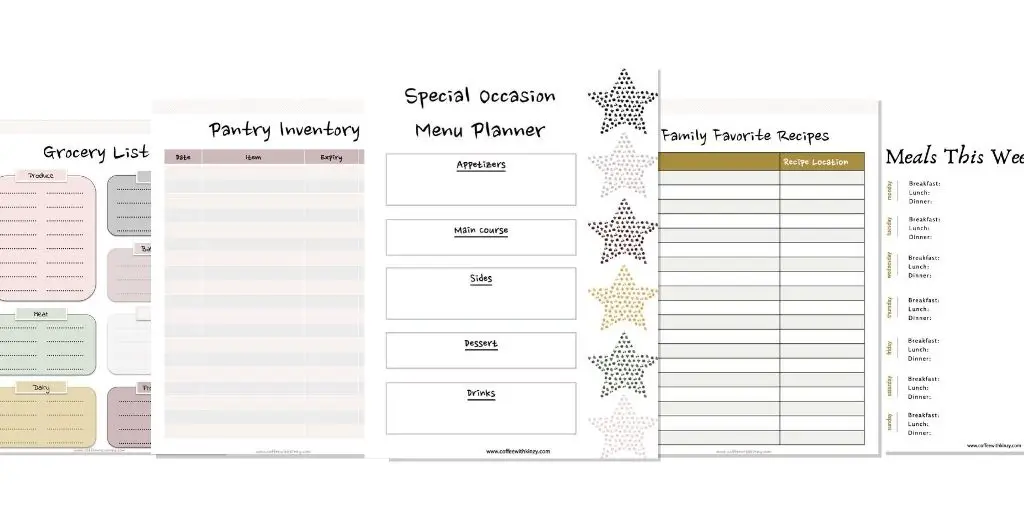 Click here for my free meal planning templates or here to learn how to meal plan for the week in less than 5 minutes!
Breathe
Remember you can ALWAYS come back to your breath. In for 7, out for 11. Slow down your mind and bring yourself back to the present. This is one of the best stress relievers because it's incredibly effective!
Need more ways to de-stress ASAP?
Check out these 17 ways for coping with stress in 5-30 minutes (by Healthline).
Let's chat about how to relax and recharge during the busy holiday season.
So you understand the importance of recharging, but perhaps you are looking for some inspiration as to how to do so?
Let's run through some simple and effective ideas together!
You could:
take a bath
read a book
play a game
meditate
journal
recite affirmations
listen to uplifting music
play an instrument
have a hot cup of tea or coffee
go for a walk
call a friend
paint your nails
do a face mask
exchange massages with your partner
As you can see there are plenty of ways to relax at home (and for a minimal cost!). Self-care doesn't have to be an expensive massage, a spa day or a fancy mani-pedi. It really can be a few chapters of a book or listening to a guided meditation while your partner gives the kids a bath or takes them to the park.
Keep it simple!
Pin me to share the love: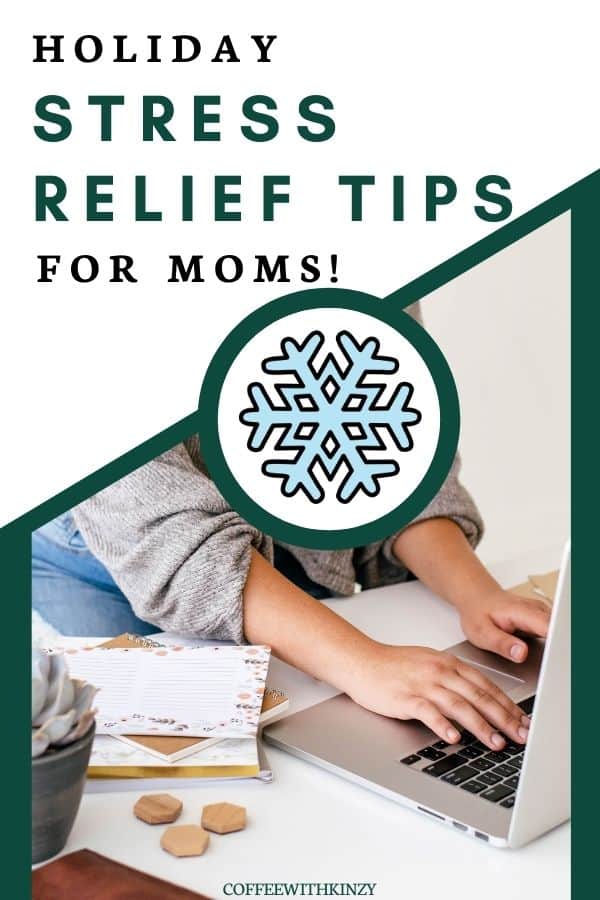 Recap
It's easy to get caught up in the commotion of the holiday season, but use these 10 strategies to stay present and remember what's truly important.
Have a fabulous holiday season friends!
Xo,
Kinzy
You might also like:
How to brain dump and stop feeling so utterly overwhelmed
12 ways to find happiness as a stay at home mom
15 brilliant self-care ideas you can do at home