This post contains affiliate links. Please see my disclaimer for more details.
I don't know about you, but I LOVE to read. Now I get to read with my daughter and it's one of my favourite parts of our day.
We also adore library story times. Of course, we haven't been able to go during this pandemic, but it's one thing we miss dearly and look forward to joining again.
Our Librarian always nudges us to try to fit in 20 minutes of reading a day. She also always laughs and reminds us it doesn't have to be consecutive… because, well, if you have a toddler you know they don't have that kind of attention span, do they?
We like to read before naps and as part of our bedtime routine. We also often pick up a book or two a couple other times of day, so I love to have lots of variety in the house. Usually we have a mix of our own and books checked out from the library.
Related Post: 15+ Festive Toddler Books About Fall!
Today I want to share with you some of our most loved books!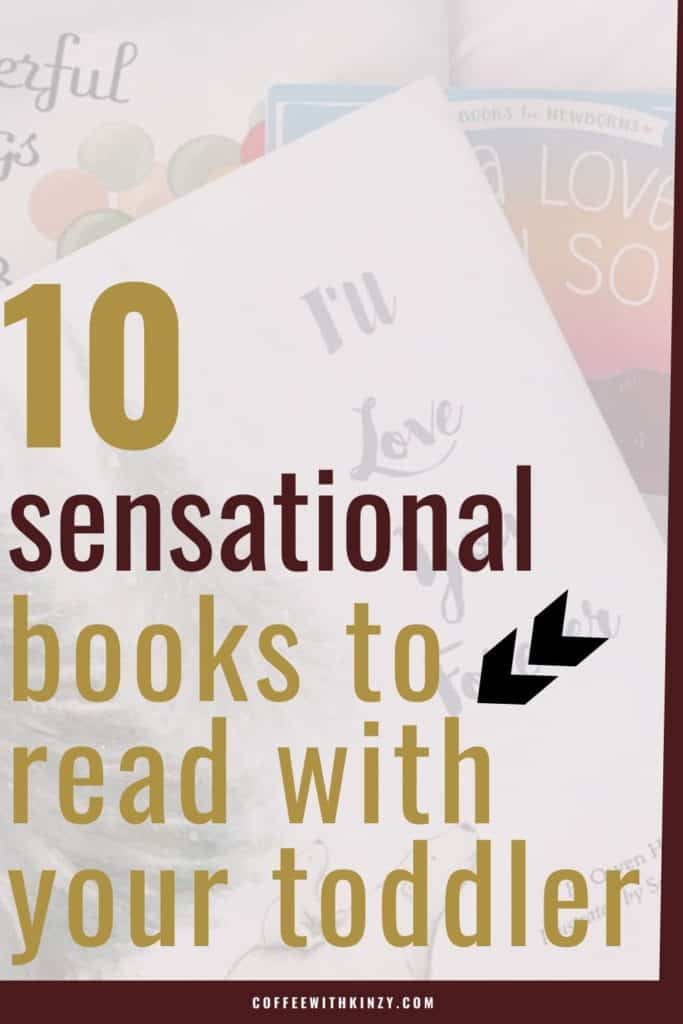 Our Favorite Board Books For Toddlers
Board books are great because they are much more durable and toddlers can't rip out the pages. This has been very handy for my super independent daughter who wants to flip the pages herself…
Giraffe's Can't Dance
by Giles Andreae and Guy Parker-Rees
This is my daughter's absolute favourite book. I'm not sure if it's the bright colors, the animals, or what, but this book will stop almost any tantrum in its tracks! We often have to pull it own during car rides because S is just not a fan of being stuck in her carseat…
I also love that this is her favorite because this book has a wonderful message. It talks about embracing our differences, and it's just so sweet.
You can snag it here:
A is for All the Things You Are: A Joyful ABC book
by Anna Forgerson Hindley, Nat'l Mus Afr Am Hist Culture / Keturah A. Bobo (Illustrator)
This is such a great book teaching kids about valuable characteristics & traits they have. It promotes diversity and inclusion of different races and cultures.
You can get it here:
Brown Bear, Brown Bear, What Do You See?
by Bill Martin Jr / Eric Carle
A classic toddler book filled with fun animals and singsong text. You can't go wrong with this one!
Grab it here:
Mama Loves You So
by Terry Pierce
What mama doesn't want to read their baby a book about how much they love them? This is a sweet book about the depths of a mother's love for her child.
You can order it here:
Bedtime Board Books for Toddlers
Sleepyheads
by Sandra J Howatt / Joyce Han
This is a lovely story about where all the animals curl up to sleep as well as the baby of the house!
If Animals Kissed Goodnight
by Ann Whitford Paul / David Walker
Another sweet sleepy story about all the mamas kissing their babies goodnight. This is a perfect bedtime story for your little!
You can buy it here:
Sentimental Books to Read With Your Toddler
Love You Forever
by Robert Munsch / Sheila McGraw
A classic story from my childhood, this one is so sweet. You probably recognize the segment "I'll love you forever, I'll like you for always, As long as I'm living, My baby you'll be".
I'll Love You Forever
by Owen Heart / Sean Julian
I just love the illustrations in this book. It teaches your toddler about the changing seasons and everlasting love.
The Wonderful Things You Will Be
by Emily Winfield Martin
Stunning illustrations and a heartfelt message make up this book about wondering what our children will do in their futures. This book is one of my favorite gifts to give expecting parents.
You can find it here:
More of the Best Books for Toddlers Age 1-2
The Pout Pout Fish
This one cracks my daughter up. It has cute pictures of the underwater creatures and goes through some exaggerated expressions. It's a fun one for sure!
That concludes my list of some of the best books for toddlers age 1 to 2.
There are obviously so many amazing books out there. These are some of our current favorites that I expect to be in our top toddler book list for some time yet! They all have fun illustrations and lovely messages, which are super important components of a good toddler book. (Nothing drives me crazier than a book with absolutely no point – even if it is for a baby… but that's a rant for another day).
What are some of your favorite books mamas? We are always looking for more ideas!
Happy reading!
Xo,
Kinzy