This post may contain affiliate links. This means by purchasing through one of these links I may make a small commission at no extra cost to you. Please see my disclaimer for more details.
Stop pulling your hair out trying to figure out how to get your toddler to eat a variety of healthy breakfast foods and try some of these delicious and nutritious ideas!
I've compiled a list of 50 picky toddler breakfast ideas… created in the hopes to save your sanity, mama!
Stop asking yourself "What can I feed my picky toddler for breakfast?" and try one of these recipes today!
If you are new around here you may not know I'm super passionate about meal planning (if we're being honest, planning in general). Tons of these recipes are meal plan and meal prep friendly! You can snag my free meal planning printable bundle right here.
PS. Click this link to check out my e-book Master Your Meal Plan. It will take you from chaos in the kitchen to meal planner extraordinaire. Learn how to QUICKLY create custom meal plans you will actually stick to. Imagine never wasting time or energy over the question "Mom/Dad, what's for _____?" again. It's possible and easier than you ever dreamed.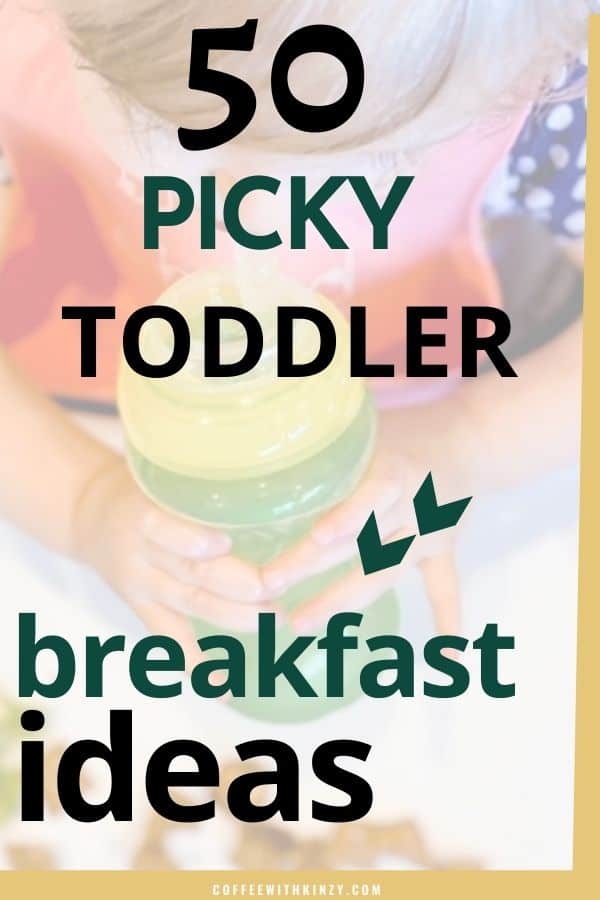 Breakfast bars as a healthy breakfast for picky toddlers
Pumpkin Maple Breakfast Bars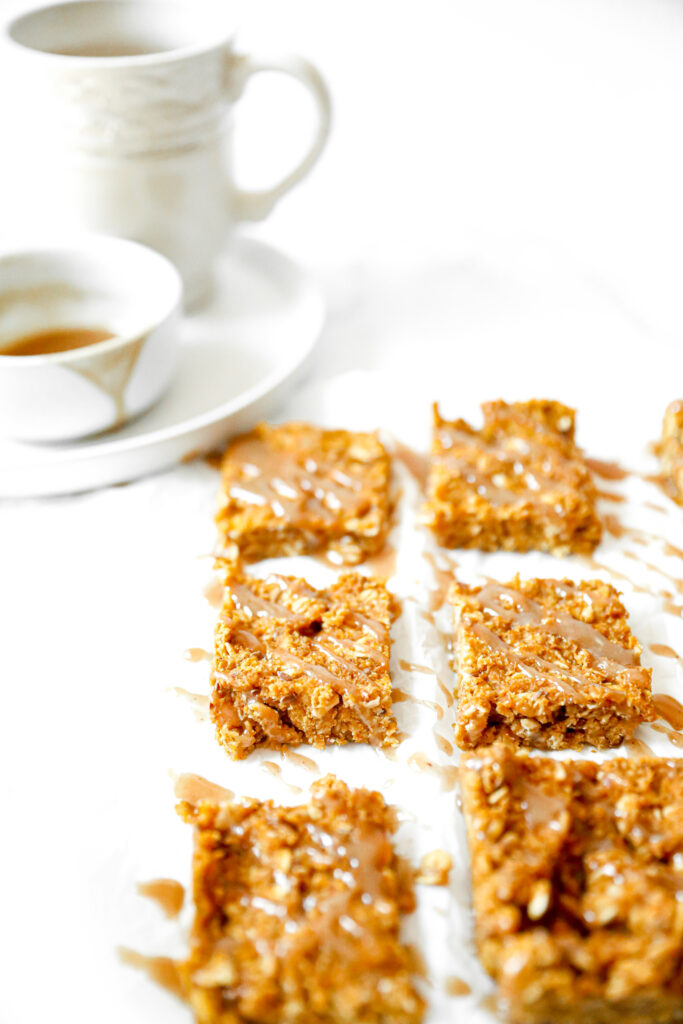 These healthy pumpkin maple breakfast bars are going straight into my menu this week… they look AMAZING! Plus the wholesome ingredients are right up my alley. They can be made in bulk and frozen for easy make ahead breakfasts too!
Jam Crumble Bars
A delicious vegan breakfast bar sure to please!
Carrot Cake Breakfast Bars
Try making some easy, no-bake carrot cake breakfast bars! Filled with plant based foods & nuts, these make a perfect snack or breakfast!
Porridge Squares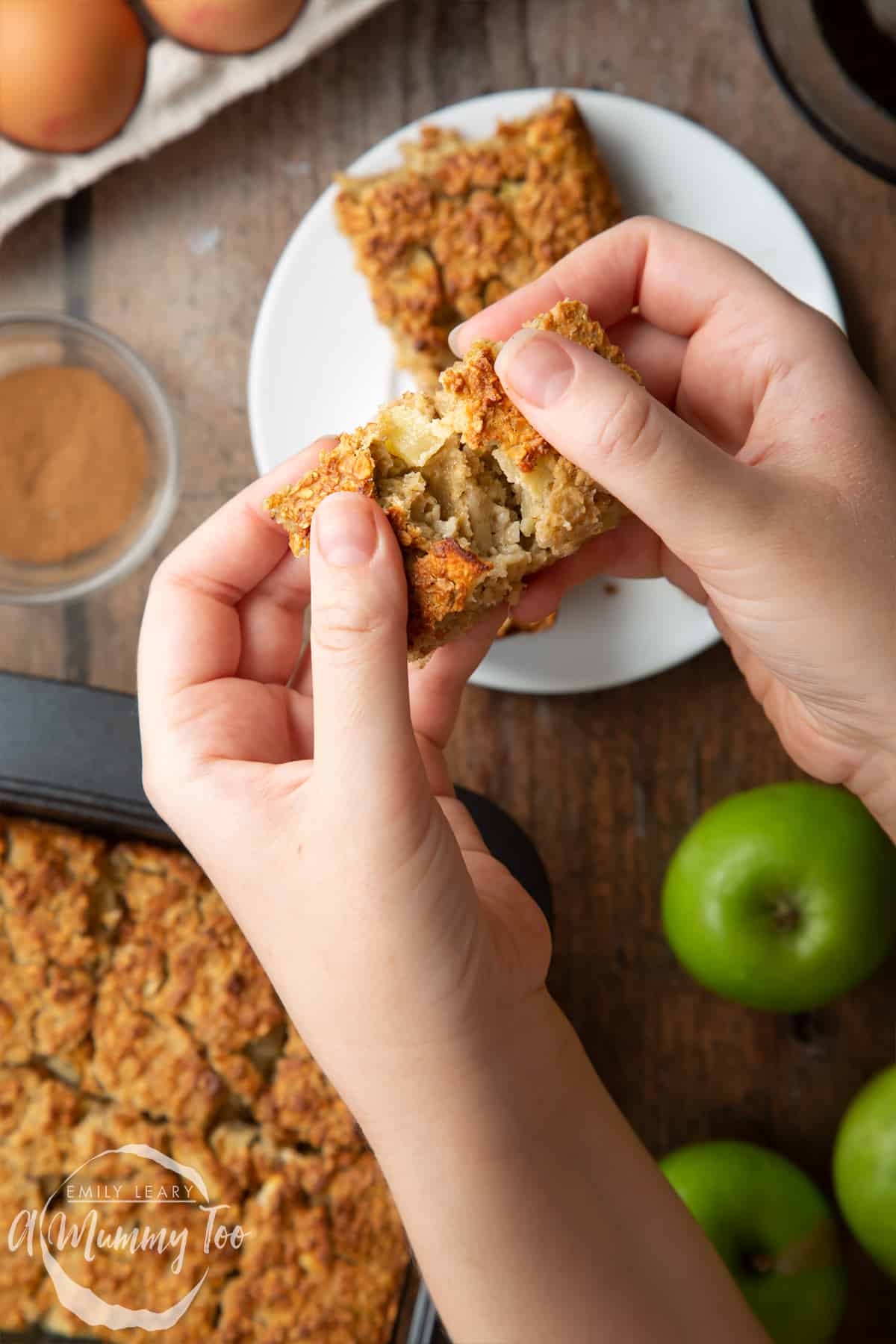 Delicious, naturally sweetend and oatmeal based porridge squares make a perfect toddler friendly breakfast.
Oatmeal based toddler breakfast ideas for picky eaters
Crockpot Oatmeal With Apples
Ok, how yummy does this oatmeal look? Plus, easy to make large amounts with your crockpot and you can reheat it during the week. It's also vegan!
Banana Bread Baked Oatmeal
Try this delicious and simple recipe with no refined sugar.
Baked Oatmeal With Pumpkin
I love recipes that make a lot and can be eaten for days. This pumpkin baked oatmeal is a tasty twist on regular oatmeal.
Peanut Butter Banana Oatmeal Squares
Toddler approved, sugar-free peanut butter banana squares are a healthy twist on boring, snoring plain oatmeal. My toddler LOVES anything peanut butter and oatmeal!
Peach Cobbler Overnight Oats
You're going to want to try this peach cobber overnight oats deliciousness if you have a peach lover on your hands. YUM! (Obviously grind those nuts for smaller toddlers…)
Banana Overnight Oats
Seriously simple, this 3 ingredient recipe makes a filling, yummy breakfast! Something to try with your toddler.
Cinnamon Guava Oatmeal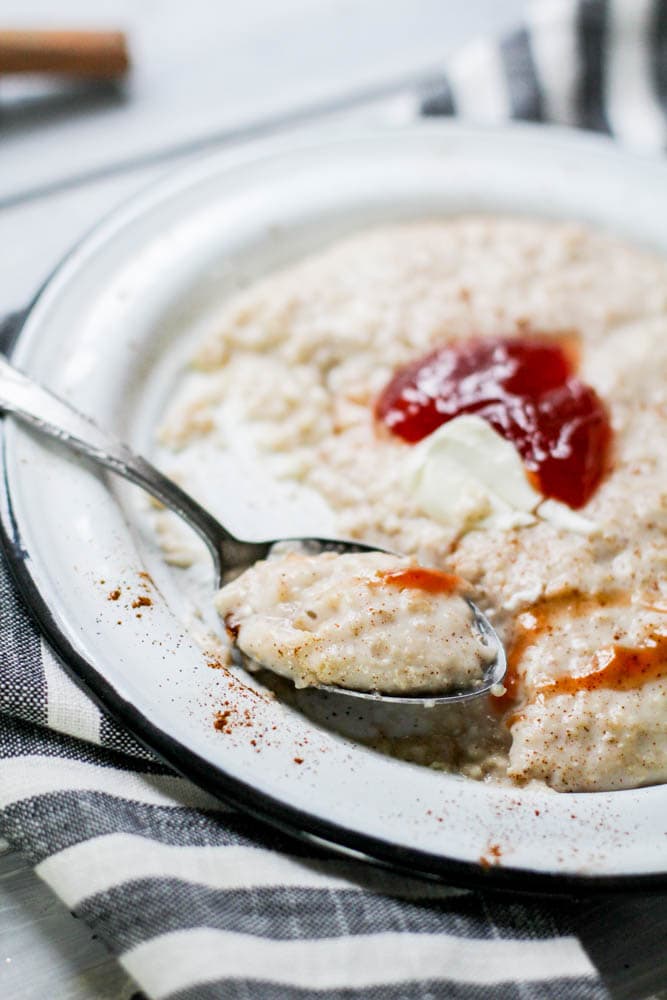 Another fascinating oatmeal twist to try, this cinnamon guava oatmeal recipe only takes 10 minutes to put together!
Banana Oatmeal Breakfast Cookies
These 3 ingredient banana "cookies" are a perfect way to spice up oats and serve them in a toddler friendly format. You can mix up the third topping (chocolate chips) if you choose not to serve chocolate to your toddler.
Instant Pot Steel Cut Oats
Healthy and hearty, you can use your instant pot to make this cinnamon infused steel cut oats recipe!
Pancake recipes for a perfect picky toddler breakfast.
Banana Pancakes
These healthy banana pancakes are a staple in our house as they are healthier than traditional pancakes. Honestly, I love to sneak some spinach in the batter and call them green pancakes. My toddler gobbles them up 😛
Spiced Pumpkin Pancakes
I'm team all things pumpkin spice, how about you? If you haven't already, it may be time to find out if your toddler is on the pumpkin train or not with these delicious pumpkin spice pancakes.
Oatmeal Zucchini Pancakes
I love a good sneaky veggie recipe. Serve these amazing vegan oatmeal zucchini pancakes with fruit or a nut butter for a delicious healthy breakfast for picky toddlers.
Buckwheat Apple Pie Pancakes
Ok yum, these look AMAZING. Apple pie pancakes?! Yes please. Plus, they have no added sugar.
Banana Oat Pancakes
Vegan oat pancakes sweetened with banana? A perfect healthy toddler breakfast!
Egg recipes for picky toddlers
Sheet Pan Eggs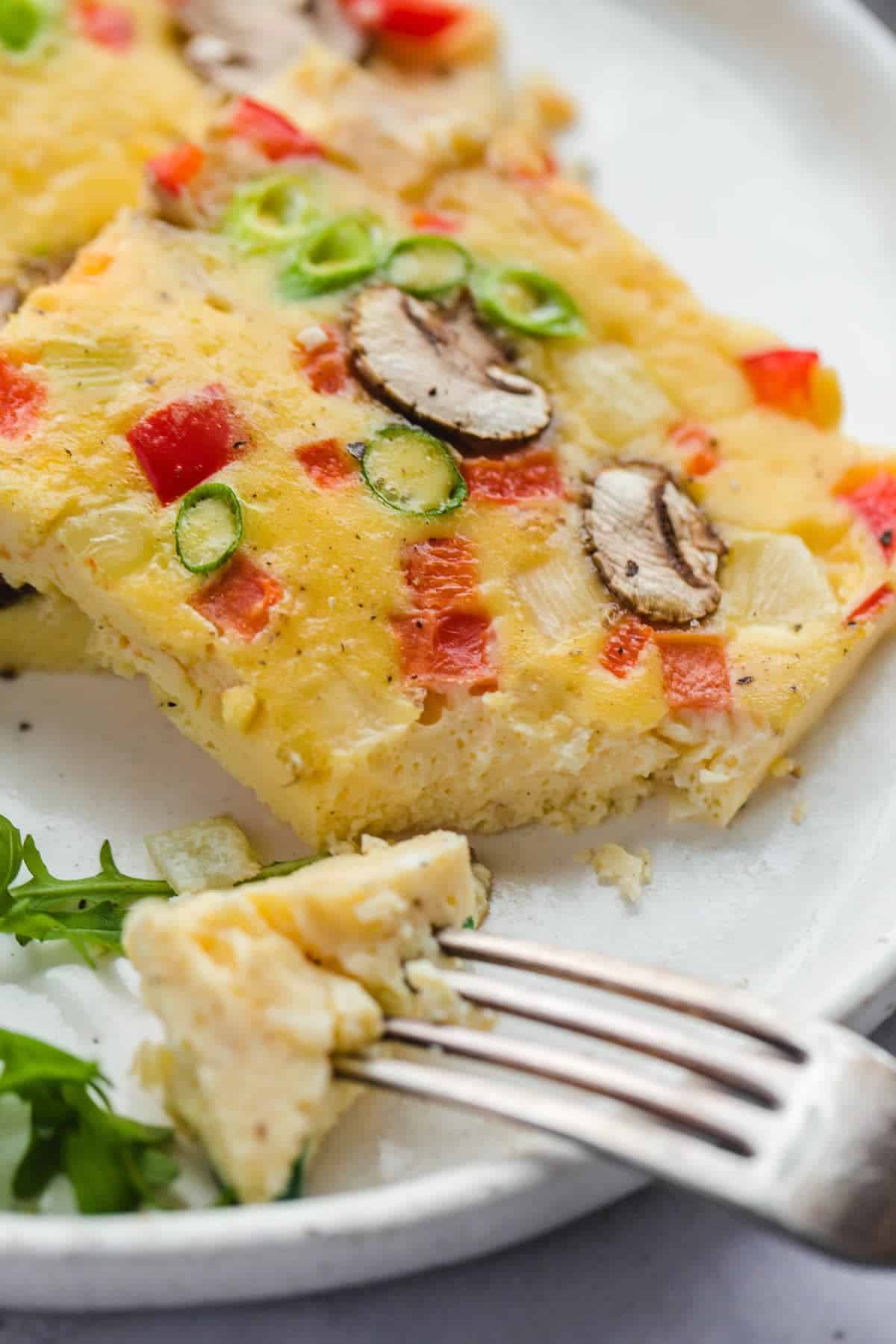 Sheet pan recipes are among my favorite because they are perfect for meal prep! Give these sheet pan eggs a try with your favorite omelette toppings.
Quinoa Eggs and Vegetables
This quinoa egg recipe is a great healthy breakfast to consider adding to your rotation.
Sausage Quiche Cups
These yummy sausage & egg quiche cups are a great meal prep friendly breakfast idea. I'd recommend sneaking in some spinach too… and serving with a side of yummy fresh fruit!
Instant Pot Egg Bites
Healthy egg bites you can make ahead are a great meal prep friendly breakfast idea for toddlers. Serve with fruit for a tasty breakfast!
Air Fryer Egg Cups
These air fryer egg cups are a perfect make ahead, freezer friendly egg based breakfast for toddlers! Plenty of filling options too, depending on what veggies you can sneak past your toddler.
Air Fryer Breakfast Frittata
YUM! If you have a toddler that loves eggs, this frittata recipe may be just the one for you to sneak in a few extra veggies too!
Instant Pot Sous Vide Egg Bites
Cheese-y, bacon-y egg bites? Yum! Serve with fruit for a healthy breakfast your toddler might just love!
More toddler breakfast ideas for picky eaters.
Fruit rainbow with a pot of gold
Okay, this rainbow breakfast is brilliant. So whimsical and cute!
Wise owl fruity toast
How cute is this owl toast? Such a fun way to make toast more exciting. Love that it's healthy too, and made with fresh fruits.
Hidden Vegetable Cream Cheese Bagels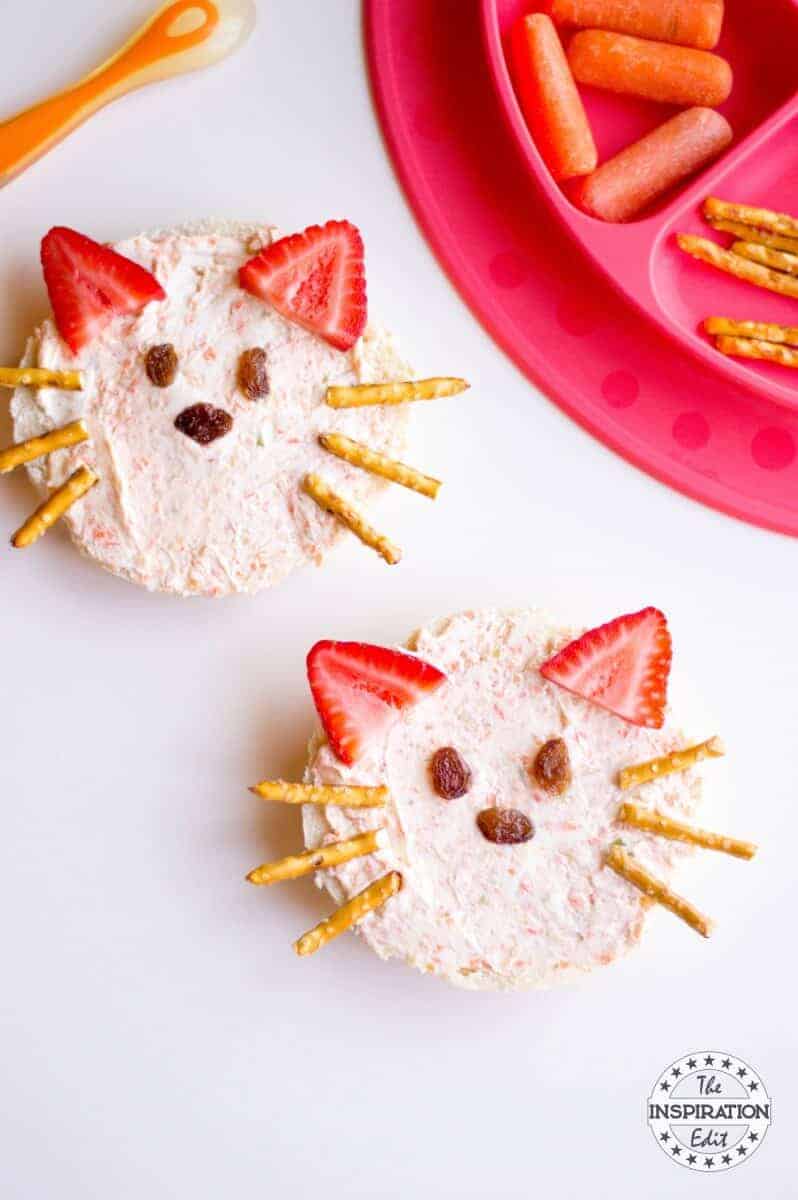 Looking to add veggies into your picky toddlers diet? Try these cute kitty vegetable cream cheese bagels! Bonus points for whole wheat bagels or a gluten free option!
Gluten-free Breakfast Cookies
Toddlers typically LOVE cookies. Try these gluten-free breakfast cookies to mix up your breakfast! I recommend the natural peanut butter from Costco. It's so yummy and doesn't have any added sugar.
Breakfast Cereal Cookies
These breakfast cereal cookies are a great alternative to cereal and an easy breakfast on the go!
Crockpot Greek Yogurt
Make homemade greek yogurt together! Easier than it sounds, this recipe takes you step by step through the process and includes tips on how to involve kids of all ages. Kids are more inclined to try foods they had a hand in making… so this might be perfect for your picky toddler!
You could make smoothies, frozen yogurt bites, smoothie bowls, yogurt & granola parfait's and more with this awesome recipe.
Vegan Zucchini Muffins
Shhhh don't tell the toddler what's inside. Here's a yummy muffin for breakfast! Made with whole wheat flour and low sugar, this is a great healthy muffin recipe for the family.
Healthy Apple Carrot Muffins
I don't know about you, but I love sneaking carrots past my toddler. These apple carrot muffins are made with whole grains and sweetened with syrup, making them a great healthy muffin.
Savoury French Toast
Switch up your French toast regimen and try this yummy savory French toast! They look so tasty.
Peanut Butter Banana Muffins
These are a gluten-free staple in our house. So yummy! Get the recipe here.
Gluten Free Blueberry Banana Muffins
These blueberry banana muffins are vegan and have no sugar added. Don't they look so yummy?
Apple Sauce Muffins
A perfect gluten-free apple muffin to try out. Plus they are butter and oil free!
Home-made Muesli
If your toddler loves granola, make your own healthy homemade muesli. Obviously this crunchy recipe is for older toddlers…
Smoothie Bowls
Switch things up from a traditional smoothie and make a yummy berry bliss smoothie bowl! I personally don't serve protein powder to my toddler, so I'd leave that out, but this recipe is a perfect treat. The bright pink color might just be a hit with your toddler too.
Cornmeal Porridge
A Jamaican breakfast, this cornmeal porridge is a beautiful yellow color and would be perfect with fruit! Another great option to add to your breakfast rotation.
No recipe required, easy picky toddler breakfast ideas
hummus toast & fruit
peanut butter toast & fruit
avocado toast & fruit
cheese toast & fruit
omelette & fruit
hardboiled egg & fruit
smoothie (some possibilities include: almond or coconut milk, spinach or kale, avocado or banana, frozen fruits, ice, chia or flax seeds & water to thin)
berry oatmeal
cinnamon oatmeal
chia pudding (add 1tbsp chia seeds to 3-4oz of fruit purée)
I hope you enjoyed this compilation of toddler friendly recipes. Which recipe are you most excited to try? I'd love to know!
Pin me for later: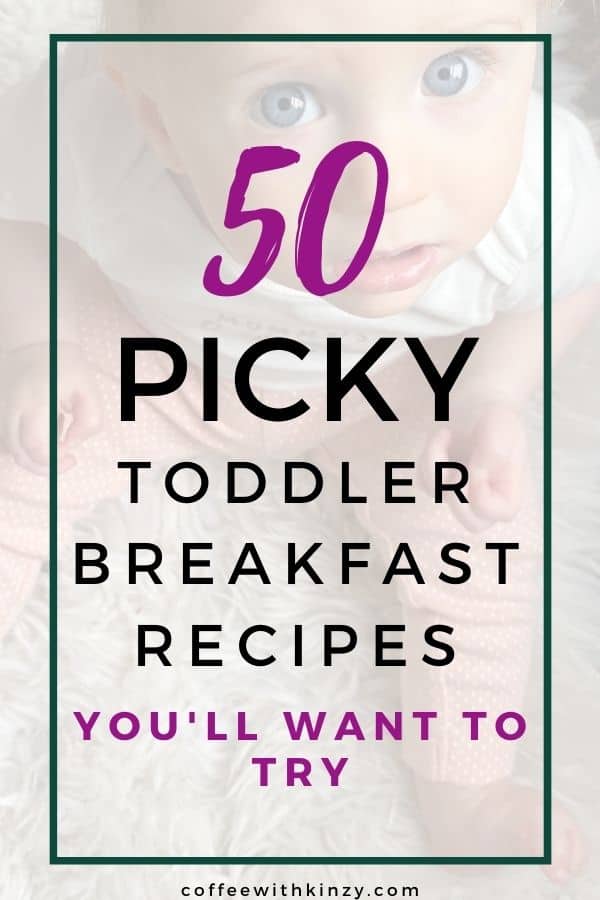 You might also like:
Healthy snack ideas: toddler approved!
10 tips for healthy meal planning with kids.
No fuss, free meal planning templates for families