The Best Toddler Christmas Eve Box Ideas
This post may contain affiliate links. This means by purchasing through one of these links I may make a small commission at no extra cost to you. Please see my disclaimer for more details.
The holidays are so magical, aren't they? All the family time, delicious food and joyful ambiance. It's certainly a special time of year.
As a child, my parents partook in the Christmas Eve box tradition. Now I'm passing it along to my daughter and it warms my mama heart. Honestly I couldn't tell you what I got for Christmas every year growing up… but I can tell you what I received on Christmas Eve. Cozy new pajamas!

A toddler Christmas Eve box can be as minimal or involved as you want – there are no rules! I find having one helps break up the anticipation of waiting for Christmas morning… while providing sweet holiday memories for years to come.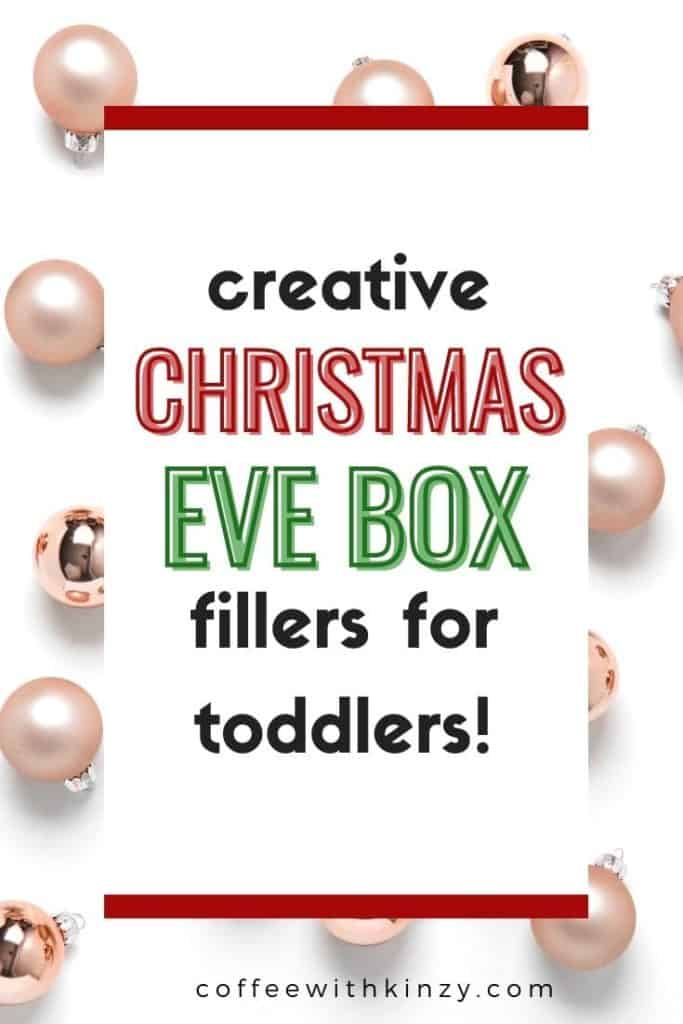 What is a Christmas Eve box?
The Christmas Eve box is a special gift children open on… you guessed it… Christmas Eve! It's usually filled with items and treats to enjoy Christmas Eve together as a family. Think pajamas, a movie and hot chocolate. Cozy up together on the couch and watch a classic Christmas flick.
Keep reading for more inspirational toddler Christmas Eve box fillers!
Where can I get a Christmas Eve box?
Ohh the options are limitless! You can buy one, get crafty and make one, or even re-purpose one.
If this is something you plan to make a tradition in your family for years to come, you can totally get a beautiful personalized box on Etsy.

Here are a few gorgeous ones I'm considering: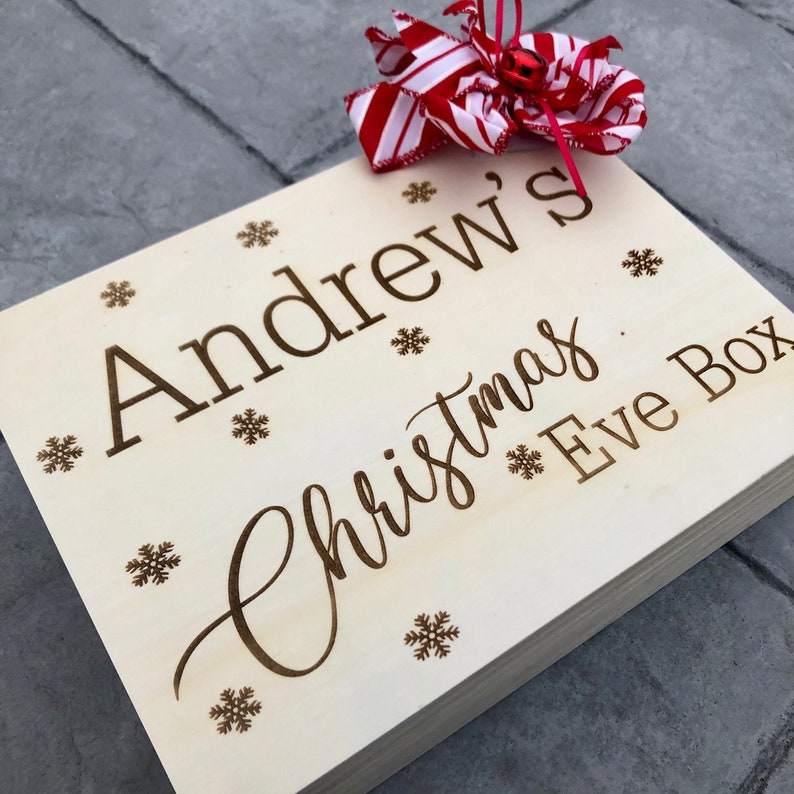 How precious is this engraved, personalized wooden Christmas Eve box? It's 12x9x3″ and made in the USA.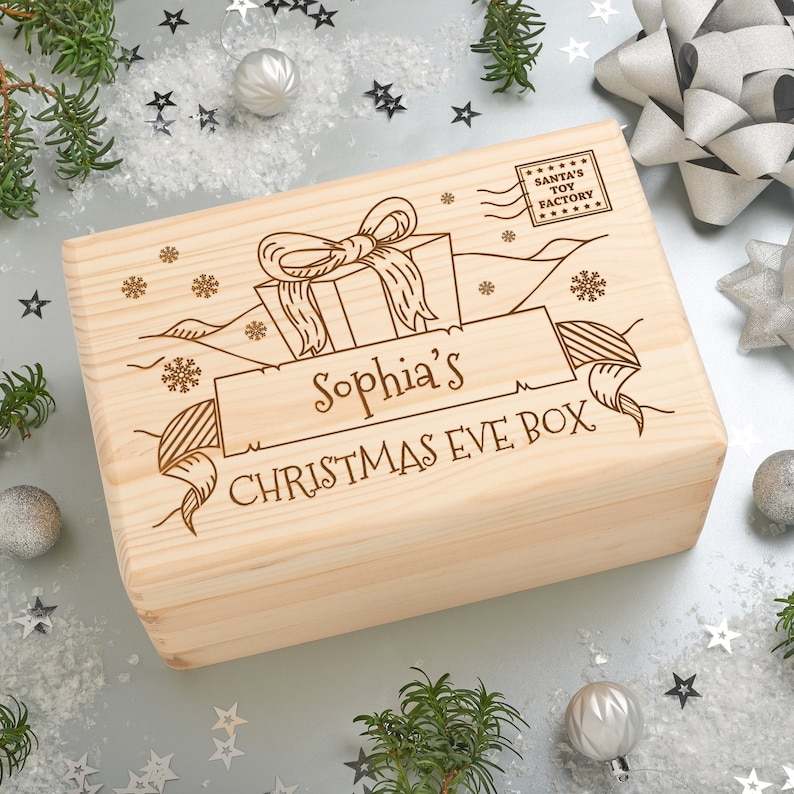 This pine Christmas Eve Box is adorable! Unfortunately not currently shipping to the US, but this is a great option for those of you in the UK and other available areas!
If personalization doesn't matter or you prefer to switch things up year to year – you can get cute Christmas boxes at your local dollar store, or better yet, re-use ones from last year! Print a label that says "Open Me On Christmas Eve" with your child's name and trust me, they will LOVE it.
Really, it doesn't even need to be a box. If you have a pretty gift bag you can repurpose you can totally use that too. Add a tag and voilà, your Christmas Eve package is ready to fill!
What can I put in my toddler Christmas Eve box?
There are no rules! You can put anything you like inside. You can be as minimal or extravagant as you like! I like to put a few items inside that serve as distractions and help my toddler wind down for the night.
Here's some inspiration to get you started:
Favorite toddler Christmas eve box fillers
New pajamas
These can be Christmas pajamas or winter themed pajamas, depending on if you are a fan of seeing Christmas patterns after the holidays. Just keep in mind since your child is just opening them on Christmas Eve, they are likely to wear them through the rest of the winter.
Here are some of my favorite options I've seen this year: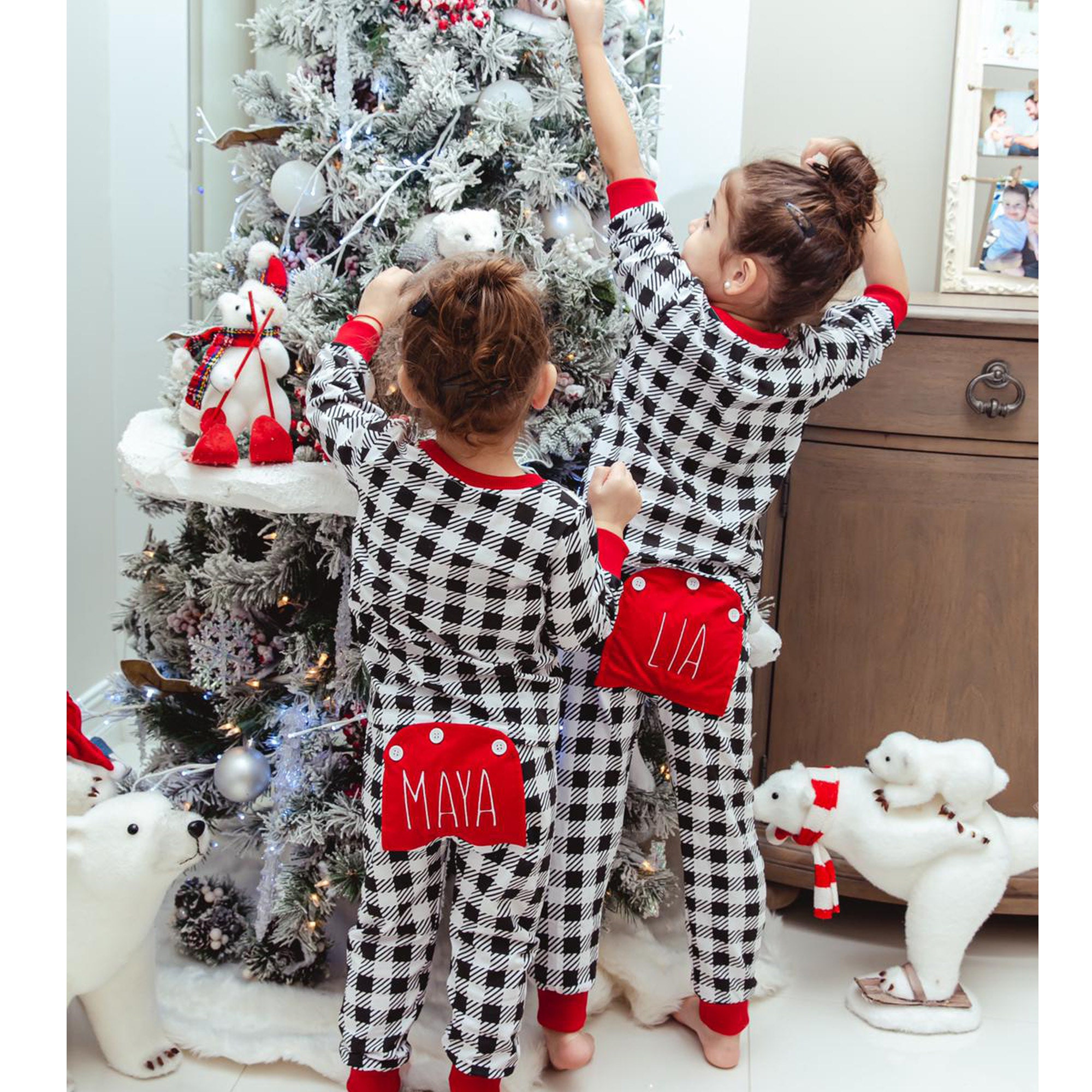 OK, but seriously. How cute are these personalized plaid pajamas?! Newborn through adult sizes available!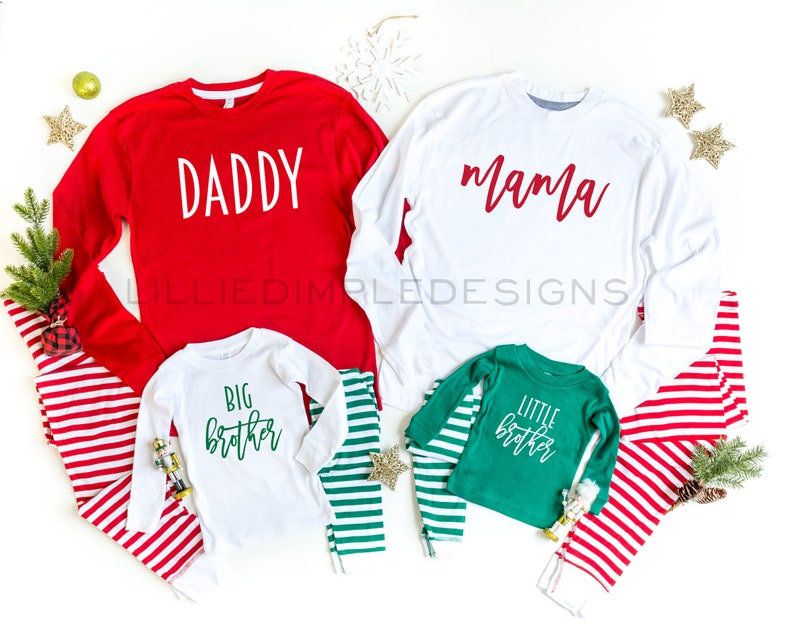 Love these cozy striped pajamas available in assorted holiday colors!
Another black and white classic set! They have great reviews too, and are among the most affordable I've seen!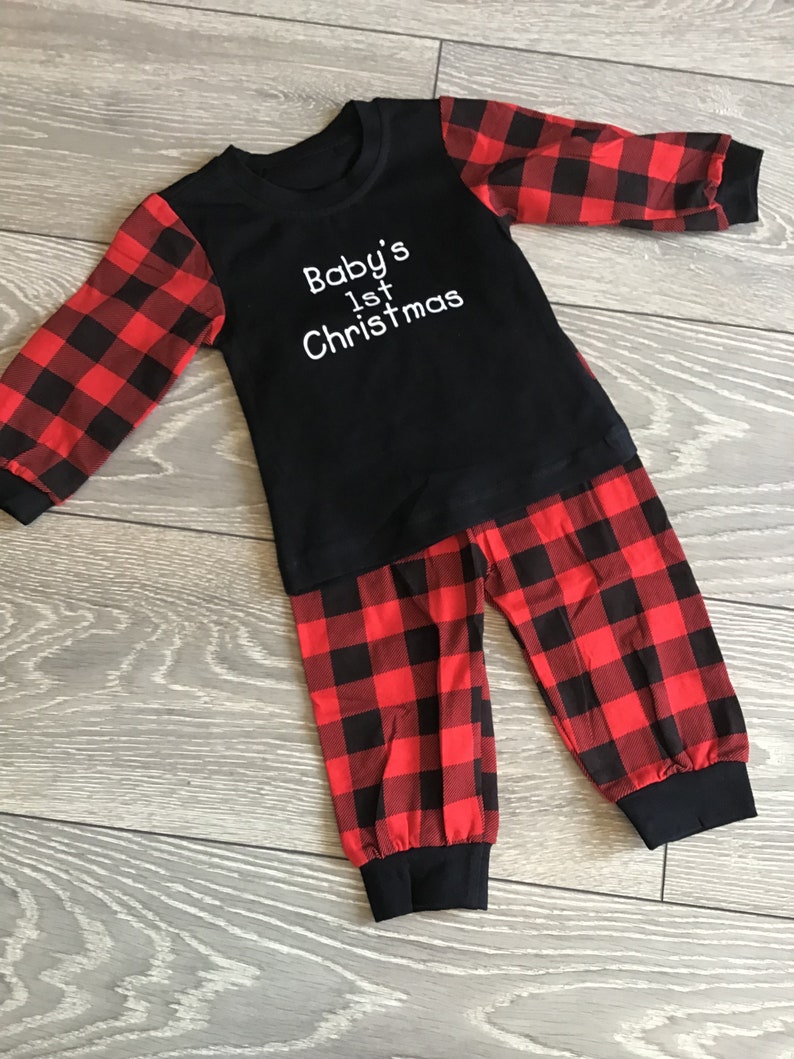 Love these cotton plaid pjs that can be personalized too!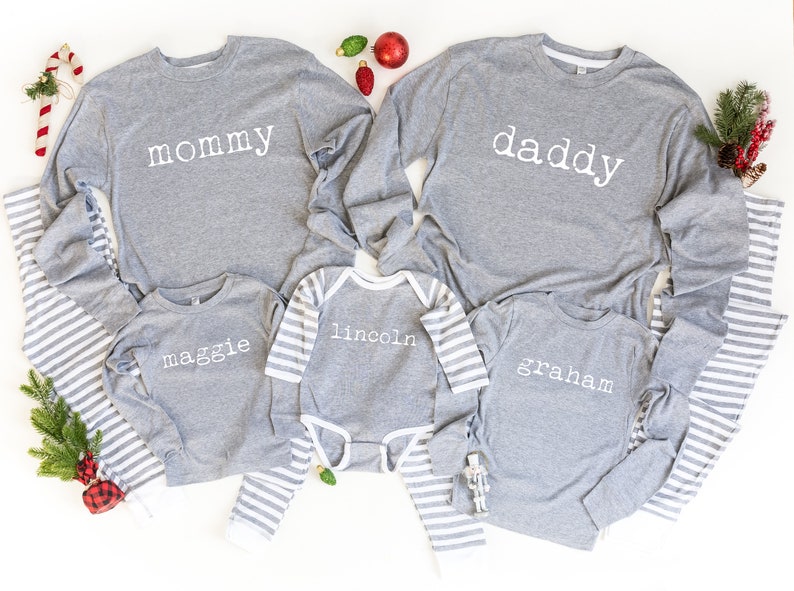 These gray and white typewriter matching pajamas are too cute! Newborn through Adult 2XL sizes available.
Burt's Bees make my favorite baby and toddler pajamas! They are so soft and cozy and the quality is top-notch. These are the jammies we got last year!
There's something so darn sweet about matching family pajamas, isn't there?
A Movie
For this one you can totally print out a picture related to a movie you can watch through Netflix or your favorite streaming service if you don't watch DVD's anymore. Times are a changing…
A couple Christmas movies to watch this year:
A Charlie Brown Christmas
Dr. Seuss the Grinch
Elf
Home Alone
For many more ideas check out this article over at mommypoppins.com on 30 family friendly Christmas movies!
Popcorn & Toppings
A perfect addition to a Christmas movie! Wrap up some kernels and throw in a favorite topping (like this dill pickle salt) and you have a tasty treat to munch on while watching the film together.
Christmas Socks or Slippers
If you are looking for an extra add-in this is always a hit! Plus they can wear them Christmas morning and have warm little toesies!
How adorable are these little slipper socks?! The brand LazyOne makes awesome pajamas too!
These little deer slippers look cozy as can be too!
For older toddlers and children, these classic slippers are adorable too!
A Mug & Hot Chocolate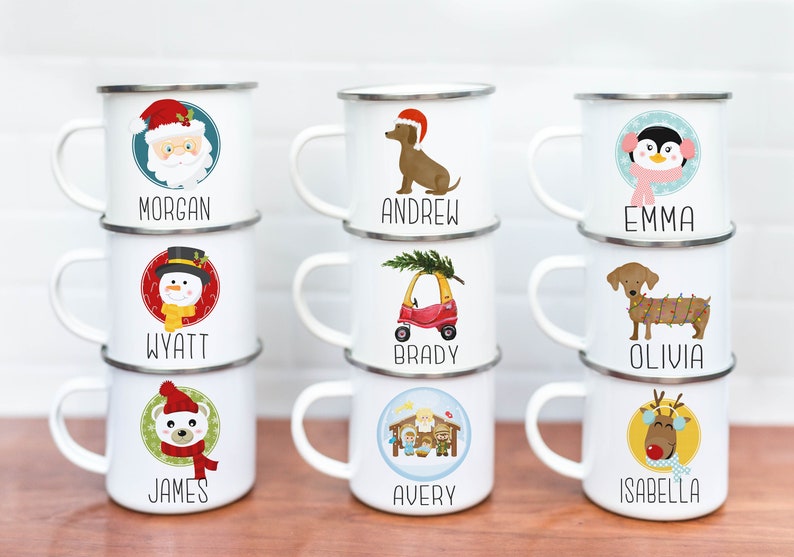 These festive mugs are totally perfect for littles!
You can even package up mini marshmallows as snowman poop your toddler can add to their hot cocoa! They'll think it's hilarious. (PS – Ghirardelli makes the BEST hot chocolate if you aren't up for making your own. Grab it here.)
Additional items to consider adding to your toddler Christmas Eve box:
A Book
Perfect for winding down on Christmas Eve night, you can read a lovely new book together as a family!
This little snowplow story would be a perfect addition!
You can't get more classic than with the story of the Night Before Christmas.
Christmas Ornament or Ornament Craft
For older toddlers you can make homemade ornaments together to keep them busy and commemorate the year that's coming to a close. Personalized ornaments are always a sweet touch too. Here are some of my Etsy favorites from this year: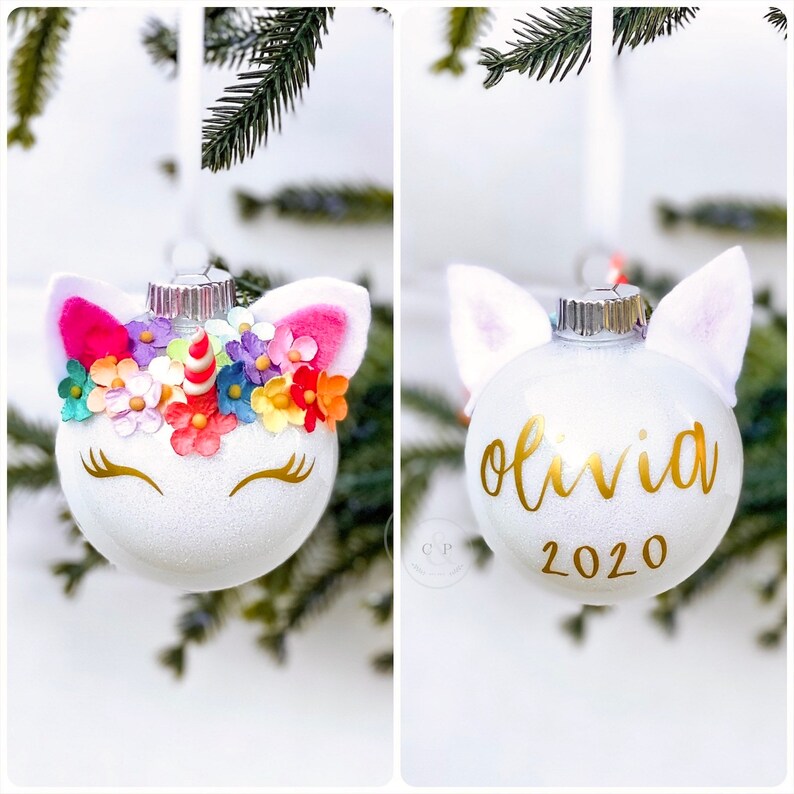 The cutest, unicorn ornament I've ever seen and it can be personalized with your child's name! This would be the perfect add-in to your Christmas Eve box.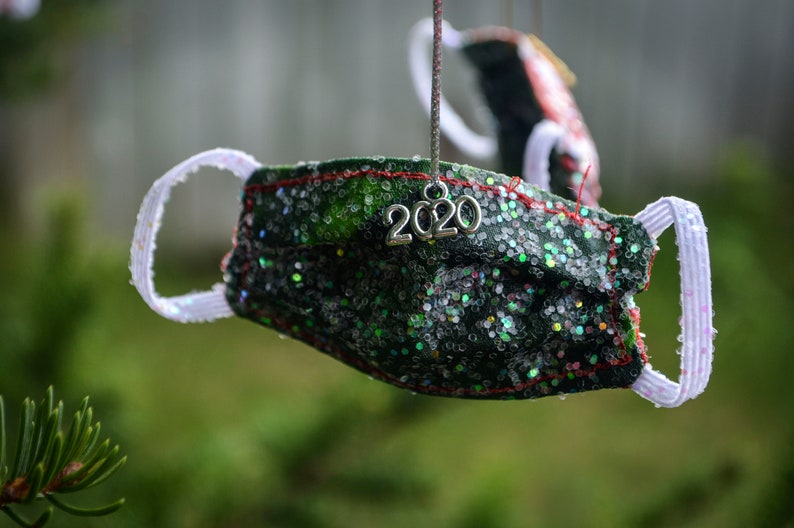 Nothing quite like a cute mask ornament to represent 2020 now is there?!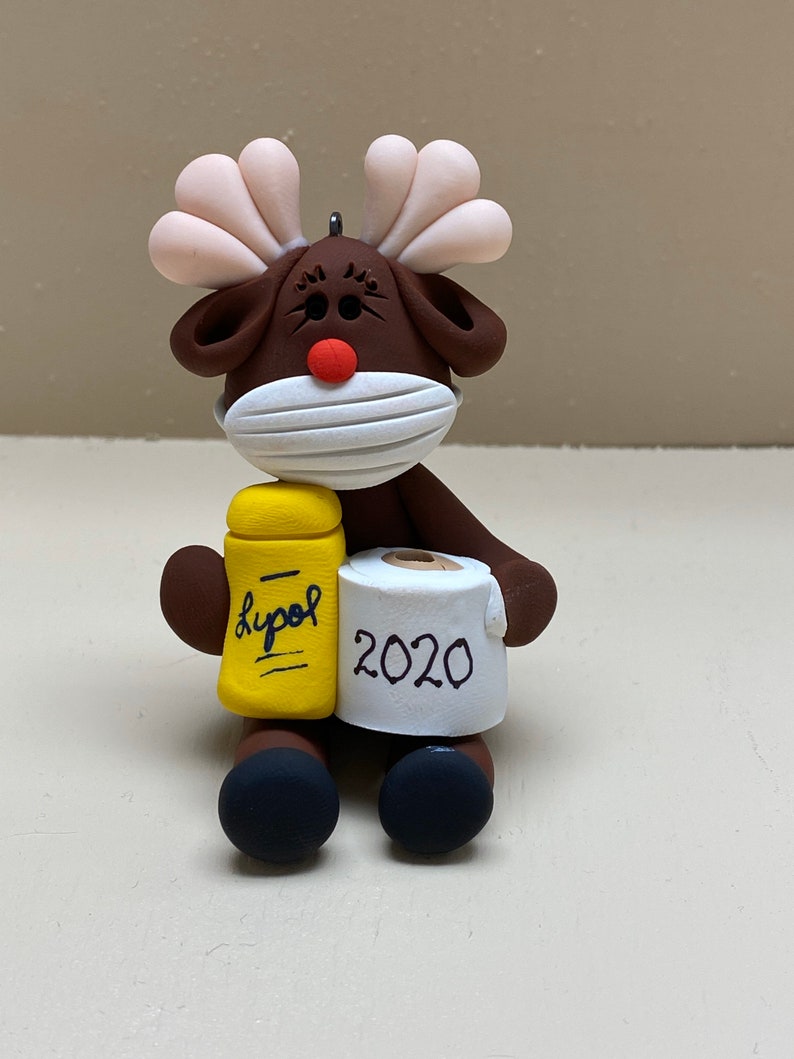 Another cute 2020 representation! Grab this adorable reindeer ornament right here.
Christmas Bath Bomb or Bath Salts
Have a festive bath at the end of the night and totally delight your toddler with one of these bathtime surprises!
Cozy Robe
Perhaps you'd like to do a robe instead of pajamas? I love these Pottery Barn Kids critter robes. So cozy and you can personalize them too!
Do you wrap presents in a Christmas Eve box?
If you want to! Kids LOVE unwrapping… so if you have the time to do it, I say go for it! To be more eco-friendly you can even repurpose all kinds of things (newpapers, flyers, old wrapping paper).
That being said, you definitely don't need to. There's often enough wrapping going on for Christmas day itself, so you can totally spare yourself that extra time!
Pin me for later!
Spread the love and save me to Pinterest: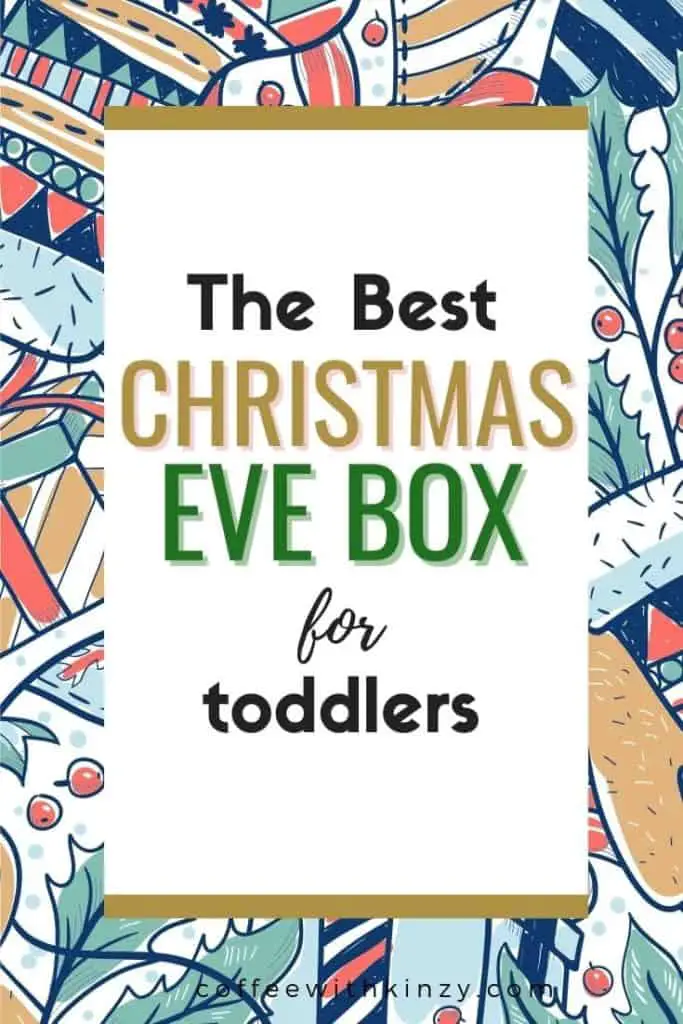 Have fun with it!
This is a fun treat for your kiddos! Enjoy creating their boxes. Trust me, they are going to LOVE it, no matter whether its stuffed to the brim or has a single trinket inside. It's not about the STUFF. It's about the tradition and the memories.
Happy Holidays!
-Kinzy
You might also like:
30 toddler stocking stuffers for under $10
Practical gift ideas for one year olds
10 Holiday traditions you can start with your family!