The Cutest Whimsical Nature Baby Names for 2022.
Are you looking for earthy and beautiful nature-inspired baby names? You've come to the right spot. This list of whimsical nature baby names is sure to have something you'll love!
Let me tell you, I've researched this topic for HOURS as I am currently expecting my second child. Since the gender will be a surprise, we've had to come up with names for both sexes. I just LOVE nature-inspired names. After all, we chose Stella (meaning Star) for our first daughter.
Related: 65 Vintage Baby Girl Names You Don't Hear Anymore & 55 Swoon-Worthy Vintage Baby Boy Names
Nature-inspired names are so versatile. There are names related to flora & fauna, outer space, oceans, gems and so much more.
101 Whimsical Nature Baby Names
I hope you love these earthy baby names as much as I do.
Let's get to it. We'll start with the list for girls.
60 Whimsical Nature Baby Girl Names & Nicknames
Acacia – Kay/Cacia/Cassie

Aurelia – Aura/Lia/Rory/Rae

Aurora – Rory

Autumn – Auttie

Aspen – Penny

Ayla

Birdie

Briar

Calla

Cassia – Cass

Celeste – Celia/Lissie

Cerise – Cee/Reese

Clementine – Clem/Minnie/Minty

Clover – Clove/Coco

Daisy

Dahlia

Dove

Ember – Emmy

Emerald – Emmy

Esmeralda – Em, Esme

Fern

Fleur

Flora

Ginger – Ginny

Hazel

Holly

Indigo – Indie

Iris

Ivy

Jasmine – Jas/Jazzy

Juniper – Junie

Kira

Lark

Liana

Lilac – Lila/Lil

Lily

Luna

Maple

Marigold – Mary/Goldie

Marisol/Maris

Marina – Mary

Meadow – Doe

Neve

Oceana

Opal

Pearl

Phoebe

Poppy

Primrose – Prim/Rosie/Posie

Raine

Raven – Rae

Robin – Rob/Robbee

Rosemary – Rosie/Mary

Sage

Sienna

Starling – Star

Summer

Twila

Viola – Vi

Winter – Winnie

Wren

Zinnia – Zin
These are some gorgeous, nature-inspired girl names, aren't they? They have some adorable nicknames too. Emerald can be shortened to Emmy, Aurora to Rory, Juniper to Junie, Marigold to Goldie, Rosemary to Rosie, Winter to Winnie… to just name a few of my favorites!
For more incredible girl names check out this list of 200+ earty baby girl names with meanings!
If you found a name you love, please drop me a comment. I'd love to know!
Looking for even more baby girl name inspiration?
Check out these 87 stunning baby girl names or these 50 adorable, one-syllable girl names!
Ok, now for the nature-inspired baby boy names!
40 Whimsical Nature Baby Boy Names
Adair

Archer – Archie

Ash

Atlas – Attie

Bear

Blaze

Briar

Brooks

Caspian – Cas/Cash

Cedar

Clay

Colt

Cove

Dune

Elm

Everest

Forest

Fox

Gavin – Gav

Grove

Holt

Hunter

Jasper – Jas

Jet

Kai

Kale

Lake

Leo

Nile

Oak

Oliver

Onyx

Orion

Parker

Raven

Reef

River

Rocky

Wells

Wren

Zephyr
Which one is your fav? Drop me a comment, I'm dying to know!
Need more baby boy name inspiration?
Check out these 75 Unique Baby Boy Names That Aren't Too Out There!
How To Decide On The Perfect Baby Name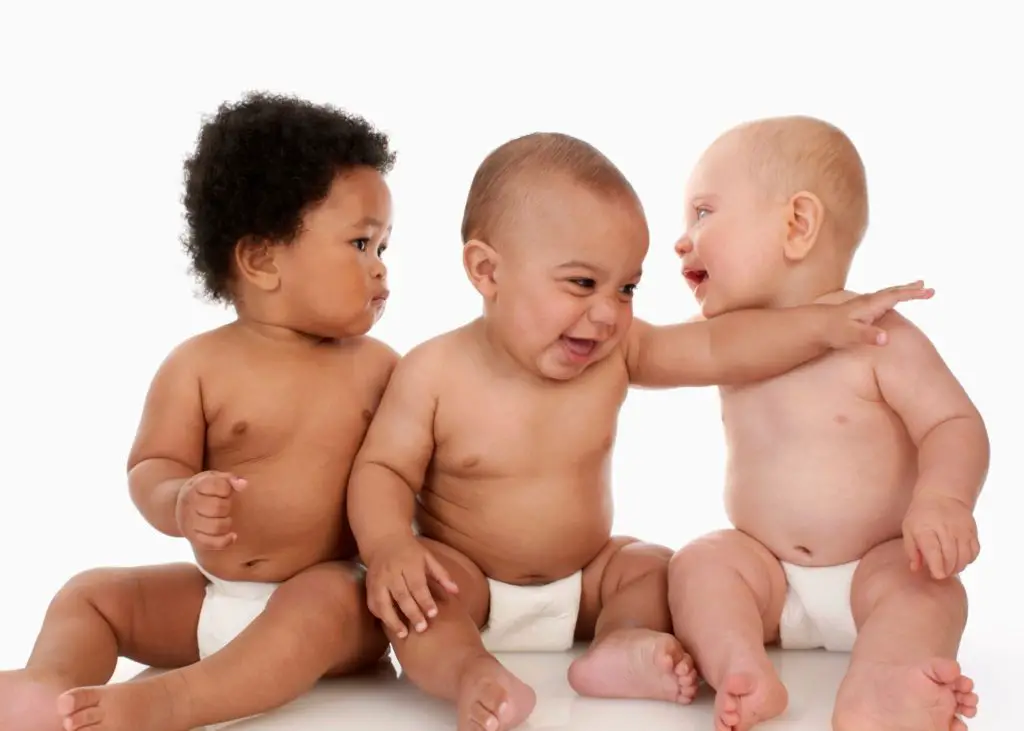 It can be a challenge to pick the perfect baby name! You may have to agree with a partner, or you may be feeling pressure from your family to hear their choices or pass along a specific family name. It can be overwhelming, but ultimately the decision is YOURS (and your partners!).
Here are my 7 top tips for choosing a baby name you won't hate later:
Don't pick anything too out there (unique names are cool, just don't pick something completely absurd).
Keep the spelling simple (or your child will forever unnecessarily be spelling their name for everyone and anyone).
Consider any family names you'd like to pass down or any family members you would like to honor.
Think about whether the first, middle & last name flow together.
Don't forget to check if the initials spell anything (At first I wanted to choose an M middle name for a boy, but that would spell PMS and I just don't want to give school bullies fuel).
Consider all possible nicknames (perhaps not a dealbreaker, but important to think about!).
Short list a few favorites and try them out for a few days each. Say them out loud. You'll notice if it feels "right" to call your unborn child by that name.
There we have it. 101 whimsical nature baby names to love.
If you are expecting, my sincerest congratulations!
Xo,
Kinzy
That concludes this list of whimsical nature baby names!