Our Experience With the Woolino 4 Seasons Sleep Sack for Babies & Toddlers
This post may contain affiliate links. This means by purchasing through one of these links I may make a small commission at no extra cost to you. Please see my disclaimer for more details.
So you are considering a Woolino sleep sack.
I totally understand why.

I hummed and hawed for months before buying one myself. Today I want to share all the details about my experience with the four seasons baby sleep sack in an honest Woolino sleep sack review! Plus I have an exclusive discount code for you too:
SHOP THIS LINK FOR 10% OFF YOUR ORDER! (automatically applied at checkout)
Why choose a sleep sack?
Sleep sacks are essentially wearable blankets. They provide an extra layer of warmth since blankets and loose items are not advised for babies.
Of course, please always talk to your pediatrician before choosing a sleep sack. You can also read more about the American Academy of Pediatric's safe sleep recommendations here.
Additionally, sleep sacks can serve as an indication that sleep is near and be part of a bedtime routine. My daughter understands when she gets into her sleep sack that she will be going to sleep soon. We change her diaper, have a bottle/sippy of milk, put on the sleep sack, read a few books, and then she knows it's night-night time.
Why choose a Woolino sleep sack?
I'm a fan of companies that use safe materials and make high quality products.
As the saying goes…
"Quality is never an accident. It is always the result of intelligent effort."

-John Ruskin
Furthermore, Woolino's mission is to give parents peace of mind. That's a mission I can appreciate!
Our Woolino Review:
Let's discuss ALL the pro's and con's!
natural fabric
temperature control for all 4 seasons
adjustable size through arm snaps
easy care (machine washable)
dual zipper access to baby
anti-bacterial (wool) material
naturally fire resistant (no chemicals)
SHOP THIS LINK FOR 10% OFF YOUR ORDER! (automatically applied at checkout)
Natural Fabrics: Wool & Cotton
Once I had a baby of my own I became super aware that many baby products in the US are made of toxic, unsafe materials. The smells as I was opening things off my registry were just alarming. I ended up returning and exchanging much of my registry, and the experience started me on a continuous journey towards nontoxic living. I am so grateful that Woolino uses natural and safe materials in their products!
Temperature Control
Wool fabric is the best when it comes to temperature control. The Woolino four seasons baby sleep sack also comes with a dressing guide and a little temperature gauge to help you dress your little for bedtime! So thoughtful and unique, I love this added touch to easing a new mom's worries.
Adjustable Size
As I mentioned, the sleep sack grows with your baby! It's meant to last from 2-24 months of age. You can adjust under their arms and it really is quite long. My daughter is exceptionally tall, and she has plenty of room to keep growing!
Easy to Care For
Let's be real. Mom life is busy. I love that this sleep sack is machine washable, but also that it's naturally antibacterial and odor resistant and doesn't need to be laundered super frequently!
Dual Zipper Access
Sometimes ya just have to change a diaper in the middle of the night. This company has thought about it all. I love that you can unzip from the bottom for easy diaper changes while you are in a sleepy slumber.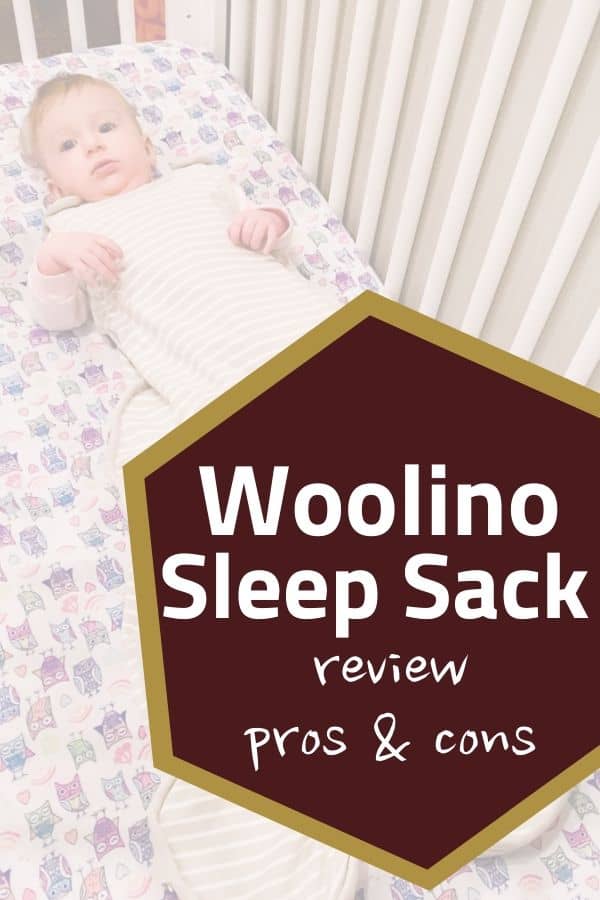 Con's of the Woolino Four Seasons Baby Sleep Sack:
I really can only come up with 1… the cost. But, I can quickly justify it too. Just hear me out…
Honesty hour: I didn't buy it at first because of the price tag.
BUT, I ended up spending more money buying different sizes and weights of sleep sacks and ended up spending MORE than the cost of the Woolino sleep sack. And then I still bought the Woolino sleep sack in the end, because all the other "winter" appropriate sleep sacks were made of man-made or artificial materials and I needed something safe and cozy for my daughter.
Talk about a facepalm moment.
I'm hoping by sharing my experience I can save you from repeating my mistakes.
If you live in a four seasons climate, you will likely want a lighter sleep sack for summer and a heavier one for winter, and maybe even a mid-weight one for seasons in between. Babies grow super fast so in 2 years you will likely be buying between 4-6 sleep sacks. If each one averages around $20, you surpass the cost of the Woolino four seasons baby sleep sack… and you now have to store 4-6 sleep sacks instead of 1.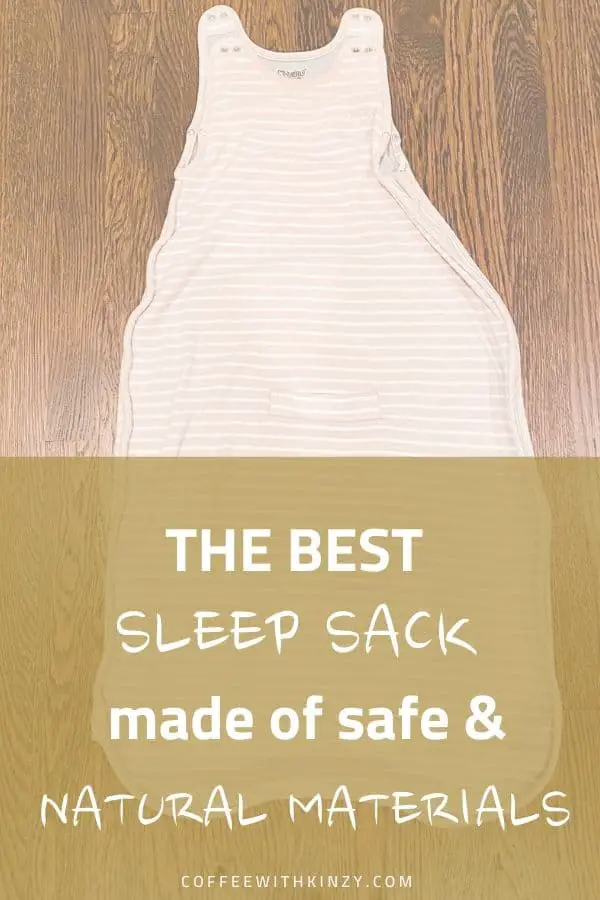 So, yes, it's expensive… but not as expensive as continually buying others. Also, the quality is seriously TOP NOTCH. I wish I could crawl in there with my daughter. It's so soft and cozy.
Update: My daughter wore this sleep sack for almost 2 years and now my son is a few months in and it's still holding up perfectly. It's soft and looks practically brand new!
Additional Bonuses of Choosing a Woolino Sleep Sack
At the time of writing this article, Woolino has free shipping & free returns, and no sales tax outside of Ohio!
PLUS YOU CAN SHOP THIS LINK FOR 10% OFF YOUR ORDER! (automatically applied at checkout)
Final thoughts on the Woolino Four Seasons Sleep Sack
We use our Woolino four seasons sleep sack every single day and it still looks new. I have so much peace of mind knowing my daughter is wearing a natural & safe material. She seems to love it too and has no issues rolling from back to tummy and vice versa. She can even easily stand up in it.
It also provides me so much peace of mind knowing she's got an extra layer that isn't a loose blanket – I'm much too paranoid to leave her with a blanket yet.
I think it's pretty easy to see we are happy lifelong Woolino customers.
Exclusive Woolino Coupon Code
DON'T FORGET TO SAVE! SHOP THIS LINK FOR 10% OFF YOUR ORDER (automatically applied at checkout)
Happy shopping! Please leave any questions you have about this product below.
Xo,
Kinzy
You might also like:
An Honest NewtonBaby Mattress Review
My Top Ten Baby Registry Favorites!
7 Tips for Losing Weight While Breastfeeding
That completes this Woolino sleep sack review!